Originally posted on January 26, 2020 @ 4:01 pm
Having to deal with miscarriages, not once but six times is a fate that is much worse than death. Not having a child sucks, and the same is the case with Buffie Purselle, who was taunted many times for her infertility.
The "Married to Medicine" star Buffie and her husband David Purselle now want a family and children of their own. So, why can't they?
Here are some fascinating facts about Buffie Purselle's infertility, married life, and struggle for babies. Also, find out about her biography, net worth, and many more.
Who is Buffie Purselle? What does she do for a living?
Buffie Purselle was born on January 20, 1978. She grew up in Atlanta, Georgia. Recently, she celebrated her 42nd birthday on January 20, 2020. Her husband David C Purselle posted a sweet tweet on Twitter that said,
Happy birthday to my wife @buffiepurselle Your beauty, intellect, and grace continue to grow with every year that passes. I love you immensely and can't wait to see what BUNDLES of joy another year of your life will bring us! #HappyBirthday #married2med pic.twitter.com/BtZSfblWeu

— David C Purselle, MD (@AskDrDavidP) January 19, 2020
According to her bio, her zodiac sign is Aquarius, and she holds an American nationality. Talking about her education, she completed her degree in Accounting and Business Management at Georgia State University.
Buffie is a personal finance expert. Also, she is the managing member of Buffie the Tax Heiress. As a founder of this business, she offers consultancy services related to personal finance, tax, and small business management in Georgia.
Buffie is a serial entrepreneur who belongs to a family of tax professionals. Besides, she is the founder of a group named The Creative Artist, offering management services to the television business in Atlanta.
As an author, Buffie is the narrator of a book named Crawl Before You Ball. This masterpiece is all about the methods of breaking the unfortunate cycle of poverty.
Buffie Purselle joins the cast of Married to Medicine
The fans and the viewers met Buffie on the episode that aired on September 29, 2019. The Season 7 of Married to Medicine featured her on its 4th episode named Ballin' on a Budget.
Buffie Pursuelle made her debut in the reality television series as a friend of the cast. With her frequent appearance in this show, Buffie proved that you don't need a doctor's coat to be successful.
Caption: Buffie Purselle in the trailer of Married to Medicine season 7
Married To Medicine star Buffie Purselle married to husband, David Purselle
Buffie Purselle married her husband, Dr. David Purselle, who is a psychiatrist in Atlanta. The man is licensed in the seven states of the United States and also of Puerto Rico.
Buffie and David work together to run their two medical practices. She helps her husband to manage his psychiatric practice named Georgia Psychiatric Consultants.
The couple spends their time in San Juan, Puerto Rico, where they operate a telemedicine practice.
Besides, they operate as a team while managing their personal lives and rental properties. Also, the couple has significant responsibilities when it comes to their nephews Terrence, Aiden, and Jalen.
https://www.instagram.com/p/BijrjFsHTdA/?utm_source=ig_embed
Buffie Purselle is a dog lover
Most of you might be clear with the fact that Buffie and David don't have any children. Well, they do want to have a family, but their fate said otherwise.
Unfortunately, Buffie had a run of 6 miscarriages over the past years. Some might even debate on the fact that she is infertile and cannot bear kids.
https://www.instagram.com/p/B4_c0LPHPFD/
However, the couple has two dogs: a toy poodle called Louie and a golden labradoodle, which they call Prada. Buffie often posts her pictures with her pets on Instagram.
https://www.instagram.com/p/B3J-yD7Hjp6/
What is Buffie Purselle's Net Worth?
Buffie Purselle has made a name for herself in many fields and professions. She has also gathered an enormous fortune and riches throughout her outstanding career.
Buffie's net worth is around $900 million as of 2020. She defines herself as a job creator, and she has multiple options for business with her accounting profession aside.
Also, she is a popular television personality who has appeared in many national television shows. Buffie appeared in CNBC, HLN, and CNN as a national financial and tax expert.
Buffie and David have a huge mansion. Obviously, anyone would be wowed by the size of their house.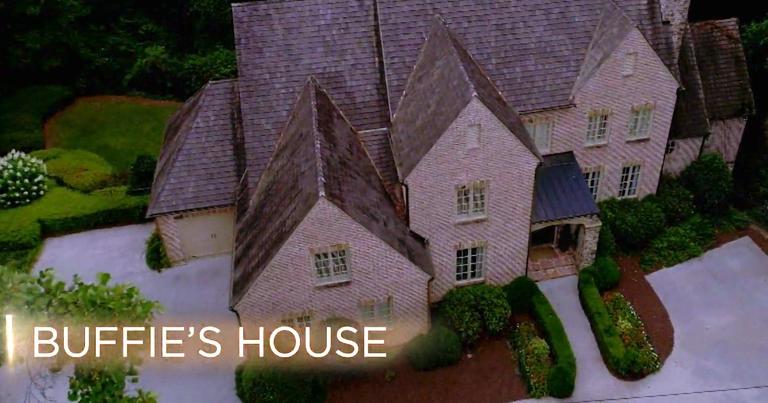 Buffie Purselle had 6 Miscarriages; Buffie trying Surrogacy
Amidst infertility, Buffie Purselle wants to have children, and she is doing whatever it takes to be a mother. Buffie struggled with infertility issues for all these times.
Now, Buffie and her husband, Dr. David, have started the surrogacy process. The couple announced this exciting news on Instagram and said that it was finally official.
https://www.instagram.com/p/B5Ku7L-n-Uj/
Also, Buffie spent a considerable amount of money to get pregnant. She spent over $200,000 trying different methods like In Vitro Fertilization and Intrauterine Insemination.
Meanwhile, she also revealed that she was entirely against surrogacy in the previous times, and they were looking for adoption as well.
However, her husband, David, was adamant about having their biological children.
Buffie Purselle reacts to Dr. Jackie Walters 'Infertile' drama
In November 17, Dr. Jackie Walters made a shocking statement in her book cover reveal party in an episode of Married to Medicine. Everyone at the event was like 'Oh My God!'
Dr. Jackie called Buffie infertile during the event in front of the entire audience. That's some sick thing to do. You should always respect other's privacy, but in this case, Dr. Jackie was out of her mind.
Buffie was literally crying as tears rolled down her eyes. Later, she confessed that she wanted to have a child of her own while her husband, Dr. David, was taken aback with this shocking statement.
The entire event was incredibly tense at the moment, and the ladies began their gossips about the matter. Also, Buffie didn't receive an apology from OBGYN or Jackie herself.
Later, when Dr. Jackie tried to explain the situation, she didn't want any apology as a matter of disrespect.
Look at the video below. Trust me; you don't want to miss this at all.
Caption: Dr. Jackie Walters and Buffie Pursuelle's feud on Infertility