Originally posted on December 31, 2019 @ 6:44 am
Single-camera comedy series "Bless This Mess" has been airing on ABC Network. Lake Bell and Elizabeth Meriwether create the show. The series follows the newlywed young couple Mike and Rio who leave their home in New York and settled down in Bucksnort, Nebraska, for the good life, but unsurprisingly, it doesn't go according to their plan.
Check out the article to know who is in the 'Bless this Mess' cast and along with their net worth. Was the show canceled or still running on ABC.
Dax Shepard Net Worth & Married Life
Actor Dax Shepard stars as a lead role, Mike, a former journalist form New York and husband of Rio. He and his wife move in Nebraska to live a simple life but don't go as they expected. Dax has been actively working in the film industry since 1998.
Shepard was born in Oakland County, Michigan, and graduated magna cum laude with a Bachelor of Arts from UCLA. After that, he trained at The Groundlings Theater for sketch comedy and improv and decided to make his career in the acting field.
He landed his first role in television series 'Punk'd' in 2003. Since then, Dax starred in projects like 'Without a Paddle,' 'Employee of the Month,' 'The Judge,' and more.
Moreover, he is a director and writer. Shepard has written and starred in his three films; CHiPS, Brother's Justice, and Hit and Run. Also, he played in Netflix's regular series 'The Ranch.' In 2018, Dax launched the podcast 'Armchair Experts' along with Monica Padman.
Dax Shepard's net worth is $12 million. The actor is living a luxurious lifestyle with his wife, Kristen Bell. They have two adorable daughters and often share the picture of the family of four on his social media.
Lake Bell Net Worth & Married Life
Multi-talented and gorgeous actress Lake Bell stars as Rio opposite Dax Shepard in ABC's series 'Bless This Mess.' Lake co-created and co-wrote the series with Elizabeth Meriwether as well as she serves as an executive producer.
The native New Yorker is a director, writer, and producer. Most recently, Bell played the lead role in an animated web series "Harley Quinn" as dr. Pamela Isley. Before making her debut on-screen, she acted in theatrical productions.
Bell performed in her first film 'In a World', which she wrote, directed, and acted. For her movie, she received several nominations and awards, including an American Comedy Award nomination for Comedic Actress and Alliance of Women Film Journalist nominations for Most Promising Filmmaker.
Lake starred in various TV series such as Boston Legal, Childrens Hospital, Axe Cop and films including Man Up, Spider-Man: Into the Spider-Verse, Home Again, No Escape, and many more.
Lake Bell's net worth is $3 million. She is married to artist husband Scott Campbell with whom she has to children.
JT Neal Net Worth & Salary
Hailing from Dallas, Texas, JT Neal booked his first role at the age of 12 in a one-cat play at school. He is known for portraying the character of Scott Tomlinson in the Nickelodeon series 'Haunted Hathaways.' Currently, the 25 years old actor is playing the role of Mike and Rios' neighbor's son, Jacob Bowman.
Before moving to Los Angeles, he guest-starred in the Disney XD show 'Lab Rats.' Neal has a supporting role in th Netflix film 'Sierra Burgess Is a Loser.' JT Neal makes thousands of dollars in terms of salary from his characters in TV series. However, this is just the beginning of his career.
The actor is not single. He has a girlfriend and shares numerous pictures on his social account as well. When he's not the camera, he loves to volunteer with Share A Meal. Also, he enjoys playing guitar and collecting antiques and vintage clothing.
Pam Grier Net Worth & Dating Life
Born in Winston-Salen, North Carolina, Pam Grier moved around the USA and UK due to her father's military job. In 1969, Grier moved to Los Angeles and worked as a receptionist at the American International Pictures company. Later Pam, as discovered by director Jack Hill and cast her in his films 'The Big Doll House' and 'the Big Bird Cage.'
After landing too many small roles, Grier plays as Constance Terry, one of the main cast of ABC series 'Bless This Mess' along with Lake and Dax. Her other films include The Bronx, Above the Law, and among others. She also guest-starred in Miami Vice, Martin, The Fresh Prince, as well as appeared in Snoop Dogg's video 'Doggy Dogg World.'
Pam Grier earns a massive net worth of $10 million from her professional career. Further, she wrote her memoir 'Foxy: My Life in Three Acts, ' which became New York Times bestseller. Also, she won the Best Memoir of 2010.
Bless With Mess actress has not married yet. But she has dated Kareem Adbul-Jabar, and late she engaged to Kevin Evans in 1997.
Ed Begley Jr Net Worth & Married Life
Academy Award-winning actor Ed Begley Jr has starred in hundreds of stage performances, televisions, and films. Ed grabbed th attention of the audience from his role as Dr. Victor Ehrlich on the TV series 'St. Elsewhere' for which he received sic=x Emmy nomination.
Also, you can see him on ABC's series 'Bless This Mess.' he portrayed the character of Rudolph "Rudy" Longfellow, Maggie's former neighbor. On television, Begley can be seen on such as Modern Family, The Cool Kids, Future Man, Curb Your Enthusiasm.
Not only he starred, but he also has directed several episodes of the hit show "NYPD Blue." Ed Begley Jr. spends five decades in the Hollywood industry. Over the years, Ed Begley accumulates a net worth $5 million.
Begley Jr. has married twice in his life. He married his ex-wife Ingrid Taylor from 1976 to 1989. Later, Ed exchanged the vows with his current wife, Rachelle Carson, in 2000. He has three children.
David Koechner Net Worth & Married Life
Actor, writer, and producer David Koechner is widely recognized for his role as Todd Packer on NBC's series 'The Office' and as Champ Kind in the Anchorman franchise. He recently starred in the film 'I'm Not Herer' as Dad's Attorney and guest-starred in the series 'Crank Yankers' as Ray Erbst.
David has been playing the character of Beau, a local rancher who pressured Mike to sold him the farmhouse in ABC's hit series 'Bless This Mess' alongside Lake and Dax Shepard. In the first season, he has a recurred role.
Aside from his acting, Koechner appeared on Saturday Night Live and Late Night with Conan O'Brien in the mid-1990s. Further, he has a minor role in films like Man on the Moon, Wag the Dog, The Spy Who Shagged Me, and 'The Goods: Live Hard, Sell Hard.'
To date, Koechner worked more than 170 projects from which he summoned a decent amount of net worth for himself. According to Celebrity Net Worth, David Koechner's estimated net worth is $5 million.
Koechner has been married to his wife Leigh since 1998. They are proud parents of five children and lives in Los Angeles, California.
Lennon Parham Net Worth & Husband
Lennon Parham is an actress, comedian, and writer. Currently, she is playing as Kay Bowman, Jacob's mother, and Beau's wife on ABC's series 'Bless This Mess.' Additionally, Lennon created and co-starred in NBC's sitcom 'Best Friends Forever.'
She can also be seen on CBS sitcom 'Accidentally on Purpose.' Also, Parham co-created, co-starred, and executive produced the TV series 'Playing House' along with Jessica St. Clair.
She starred in numerous television, including Veep, Mad Men, Review, and had a supporting role, including The House and Other People. Further, she also voiced to characters on the animated shows like Little Big Awesome, Animals and Adventures Time, and so on. Parham earns a considerable net worth of around $500,000.
The Playing House is living a blissful married life with her husband, Javier Guzman. They have two children.
Langston Kerman Net Worth & Bio
Stand-up comedian, actor, and writer Langston Kerman gained massive fame through his role, Jered on HBO's series 'Insecure.' Kerman made his name by himself through his comic. He featured in the comedy shows such as High Maintenance, Strangers, and Comedy Bang! Bang!
Langston can currently be seen as Brandon Terry, Constance's son in ABC' series "Bless The Mess." He released his first comedy album 'Lightskinned Feelings' on 28 September 2018.
The talented actor Kerman earns his wealth form not only his acting but also from his comedy sketches. His net worth is not revealed publicly yet. This actor currently resides in Oak Park, Illinois.
Susie Essman Net Worth & Married Life
Stand-up comedian and actress Susie Essman is widely known for her role as Susie Greene on HBO's series 'Curb Your Enthusiasm.' Currently, she plays as Rio's mother, Donna, in ABC's series "Bless This Mess," along with Lake and Dax.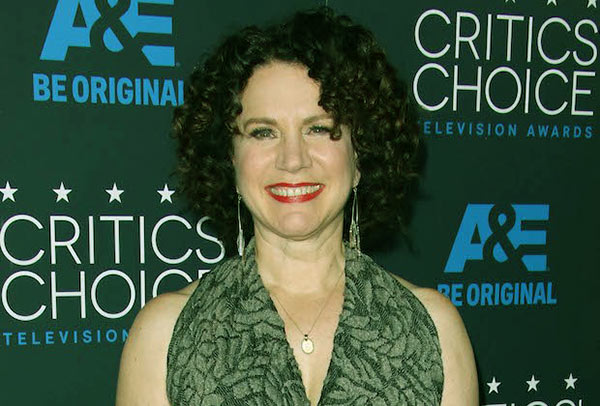 This actress started her career with small roles in two films 'Crocodile II' and 'Punchline' in the 1980s. As a comedian, she has been traveling and performing at clubs for more than three decades.
Additionally, she provided the voiced of Helen Higgins in the comedy central series 'Crank Yankers.' The 64 years old actress earns a fantastic net worth of around $8 million. In addition to her career, she is a writer and authored a book titled 'What Would Susie Say Bullshit Widom About Love, Life and Comedy' that published in 2009.
Essman is a pescatarian. She married Jim Harder, a commercial real estate broker in 2008.
Jim O'Heir Net Worth & Bio
Comedian and actor Jim O'Heir rose to fame after portraying the role of jerry Gergich on NBC's series 'Park and Recreation.' He started his acting 1980s and made his first appearance on-screen in the 1996 TV film 'Harvey.'
Jim plays a recurring role as Kent, The veterinarian 9. along with Veep's actress Nancy Lenehan and Lisa Linke in ABC's series 'Bless This Mess.' His other roles include in the series 'Twinzies: Couple Therapy' and films such as Ed, Comedy Hell, Welcome to Paradise, Armed Response, My Santa, and more.
Jim has garnered a net worth of $4 million through his professional career. However, his salary remains. The is no info about his personal life, such as his wife and children.
Nancy Lenehan Net Worth & Bio
The 1980s actress Nancy Lenehan has appeared in numerous films and series. Currently, she can be seen as Deb, Kent's wife, and a postal carrier in ABC's popular series "Bless This Mess."
Nancy was born and raised in New York. She is recognized for her recurring role as Nancy Ryan in  TV series 'Veep.' Her other televisions include The New Adventures of Old, Christine. Name is Earl and in movies, including John Hughes' 'She's Having a Baby,' Steven Spielberg's 'Catch Me If You Can,' and many others.
The net worth of Nancy Lenehan is under review yet. However, we can assume that she earns not less than a million
Lisa Linke Bio
American actress Lisa Linke stars as Clara, townsperson of Bucksnort in "Bless This Mess," along with Lake Bell and Dax Shepard. She was born and grew up in Illinois. She studied improvisation and sketch comedy in Chicago.
She has played un shows such as Teachers, Successful People, and Goliath. Aside from television, she has co-hosted podcast "Go Help Yourself" alongside Misty Stinnett. She entertains through reviews self-help books with a comedy twist. She generates an impressive net worth from her acting.
Is Bless This Mess Canceled or Renewed?
Bless This Mess American sitcom first aired on ABC Channel on April 16, 2019. Later it renewed for the season in May 2019, which premiered on September 24, 2019.
Caption: Bless this Mess season 2 promotional trailer
Currently, the series is in its second season. The creators of Bless This Mess hasn't announced in the news regarding the show will be canceled or renewed for next season. However, it has got some excellent feedback and rating on its season 2. It might not be superb results, but its an improvement from their season 1 rating, so hopefully, it will be back for a new season.
To get the updates about the show, keep visiting on our page.
Bless this Mess Cast Net Worth Table
| | | |
| --- | --- | --- |
| Bless this Mess Cast | Net Worth | Active Year |
| Dax Shepard | $12  million | 1998-Present |
| Lake Bell | $3 million | 2002-Present |
| JT Neal | N/A | 2013-Present |
| Pam Grier | $10 million | 1970-Present |
| Ed Begley, Jr. | $5 million | 1976-Present |
| David Koechner | $5 million | 1986-Present |
| Lennon Parham | $500,000 | 2001-Present |
| Langston Kerman | N/A | 2015-Present |
| Susie Essman | $8 million | -Present |
| Jim O'Heir | N/A | 1987-present |
| Nancy Lenehan | N/A | 1980-Present |
| Lisa Linke | N/A | Unknown |