Originally posted on March 31, 2020 @ 3:57 pm
As Beyoncé sang in her 2011 hit 'Run the World (Girls),' women really are the ones who run it. In just the entertainment business, women representation is everywhere nowadays. Little girls can tune into any show in any channel today and find someone they can admire.
If a little girl out there is outdoorsy and loves cabins more than houses, then she probably looks up to the TV figure like Ashley Morrill Eldridge. Ashley Morrill Eldridge is the star of Maine Cabin Masters and sister of the show's mains cast Chase Morrill.
To know more about her, including her married life and children, make sure you follow through our article. All about Ashley Morrill's net worth and career, too, in her bio below.
Who is Ashley Morrill? Check her Bio
Ashley Morrill is the only female cast of Maine Cabin Masters who serves as the project designer in her crew of cabin builders. Morrill was born on January 27, 1976, making her 44 years of age. So, she is almost two years older than her brother Chase Morrill who was born on December 25, 1977. She was born to parents, Eric and Peggy Morrill.
Caption: Ashley Morrill and her brother Chase Morrill's interview
Her father, Eric Morrill, was a builder of great renown himself who taught both Ashley and her brother everything about building. Unfortunately, Eric Morrill passed away not so long ago in July 27, 2014, after a tiring battle with cancer. It must be a hard time for moth Ashley and Chase to lose their father.
Ashley Morrill is an undergraduate when it comes to her studies. She has a degree in Graphics Design from the University of Maine.
Ashley Morrill's Net Worth & Career
Ashley Morrill's career so far has been marvelous. Even if we look at it before she and her brother became subjects of the hit DIY Network show 'Maine Cabin Masters,' they were well off in their building business. They run the Kennebec Cabin Company in 915 Western Avenue of Manchester, Augusta, Maine, with currently five members that are as close as family to them.
Ashley Morrill's net worth even back then wasn't half that bad, but the exposure she has had with the show has brought it to a whole other level. She was once on vacation with her husband in Italy when a fan from Costa Rica recognized her. This is not an isolated case, and Ashley who is not particularly fond of the celebrity fame and attention says,
"It's all right — depending on what day it is. I mean, sometimes, you just want to pop into the grocery store and be in and out, but hey, we all signed up for this, and I'm OK with that. I'd want to talk with someone I had just seen on TV, too. We're appreciative of everything."
We do know that in the show, she and her team take on massive projects. Their budgets average at and easily cross the budget of $35,000, and they even made close to that amount in just profits in one of the episodes. Despite having so much information, we still have no idea when it comes to Ashley Morrill's net worth.
Only her brother, Chase Morrill's net worth, which is approximately $600,000, is available so far among all the other cast members as well. Since Ashley is just as crucial to the business and shows, we estimate her net worth should be in a similar ballpark.
Who is Ashley Morrill's Husband, Ryan Eldridge?
Oh, how rude of us. We recently mentioned Ashley Morrill's husband above and did not even introduce him. However, if you know Ashley, then you already probably know her husband as well, who is none other than her co-star and colleague, Ryan Eldridge.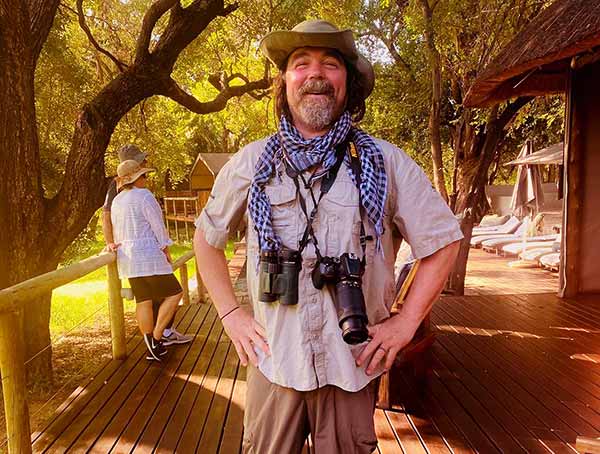 We don't know her husband, Ryan Eldridge's exact position in the crew, but he is often sought over by the rest of the cast as the 'Voice of the reason.' It stands true as he does appear to have elderly knowledge on certain things.
Ashley Morrill's Married Life & Husband
While Ashley Morrill and Ryan Eldridge are not mainly the couple who are very revealing when it comes to their married life, they are so adorable together that we can quickly notice the strength in their married life. In Maine Cabin Masters' official page, each cast member has a set of the questionnaire as their bio.
In that bio, Ashley Morrill answers a question of, "Who is the messiest person you know?" to be herself while her husband also said, "Uh oh…my beautiful wife." Similarly, in another question, Ashley was asked her most annoying habit, to which she simply replied, "Ask Ryan." Later, when answering his favorite hobby, "annoying my wife" was one of his favorites.
Ryan's most annoying habit, on the other hand, according to him was talking too much, which his wife, Ashley, also tells him. Finally, a question about what he would name his boat, he had the answer without even a split second, "Ashley Rae" after his wife. It seems like Ashley married a perfect husband.
So, technically Ashley Morrill goes by the name of Ashley Morrill Eldridge, but she has neither the necessary documents nor the time to find them to get her name legally changed to that of her husband's.
Does Ashley Morrill have any kids with their husbands?
No, Ashley Morrill does not have any kids with her husband, and even we don't know why. It is evident that Ashley and her husband, Ryan, are great parents. We know this because they fit well into other parental roles as guardians or even baby-sitters.
They look like they have a ball with Ashley's brother, Chase Morrill's daughters Maggie and Nori Morrill, as well as any other children of relatives & friends. You can see it clearly in the picture below of her husband having a jolly good time with his daughter-like nieces.
On top of this, you can say they are parents to their two Labrador dogs that are like their children. The golden color Labrador is Sadie, who smiles at people she likes, and the black one is Gus, who loves to eat Cheese and follow around his momma, Ashley everywhere she goes, almost like a shadow.
There was a time when there were a lot of rumors going on that Ashley Morrill is pregnant. However, we found no evidence, and thus we can say that they were simply pregnancy rumors. Ashley Morrill does not even have any children, and neither does her husband, Ryan Eldridge.