Originally posted on February 3, 2020 @ 4:38 pm
Not all people come to enjoy the limelight as much as you would think. This proves true for reality series more than any other platform as we've had numerous reality stars over the years move away from their beloved roles. Recently, we talked about Dr. Emily Thomas leaving 'The Incredible Dr. Pol,' but other cast members have also left the show, a famous one being Dr. Sandra Wisniewski.
Here is what we know so far about Sandra Wisniewski. What is she doing, or where is she now? Learn her life after leaving 'The Incredible Dr. Pol' which includes her married life with her husband and kids.
Did Dr. Sandra Wisniewski Leave 'The Incredible Dr. Pol'?
Yes, Dr. Sandra Wisniewski has left 'The Incredible Dr. Pol' and for quite some time now. We first came to know her in season 2 back in 2012 when she was still just a veterinary student. Although she had limited appearances throughout her time in the show, it was captivating to see her journey from a veterinary student to a veterinarian.
Likewise, it was heartbreaking to see her leave the show a few years back in 2017. From season 2 to season 11, Dr. Sandra Wisniewski has credit for appearances in 14 episodes. However, since her last episode, 'Cranes, Sprains & Automobiles, ' she has left a hole in all her fans' hearts who don't even have enough information to gain closure on the matter.
The reason as to why Dr. Wisniewski left the show is still a mystery. There is a good chance it was similar to that of Dr. Emily Thomas, who found Dr. Pol's clinic hectic amongst the large clientele and 24/7 focus of the camera. We might never know now that she has no connection to national television.
Where is Dr. Sandra Wisniewski Now? What Is She Doing?
Many of you who have come here must have also gone to greater lengths to find information on Dr. Sandra Wisniewski. If you were not able to find information on her, then chances are you made a minor mistake.
Sandra Wisniewski is now a married woman, and due to that goes by her husband's surname, Shindorf. Had you used her current name, you may have found her Facebook page, among other information about her life.
Since you are here already, we will make it worth your while with general information on where she is now and her life after leaving Dr. Pol. She is currently working in the Greenville Animal Hospital, which lies in Greenville, Texas.
Life After Dr. Pol; Married Life & Kids
After saying goodbye to Dr. Pol's show and clinic and before moving to Texas, Dr. Sandra Shindorf found herself in Sherigan Animal Hospital Inc., which also lies in Michigan. She worked in the Hospital for a good deal of time. During her tenure there, she was married to her husband, Chris Sandorf on October 5, 2014
The Hospital was sure to wish her and her husband a happy married life. The also sent a message of congratulations when Sandra had her second child, a son named Sam, on February 27, 2019.
Sandra Shindrof gave birth to her son; she already had an older daughter, Madilyn, with her husband, Chris. Now with the arrival of their younger son, their married and family life is almost perfect. To top it all off, they live in a farm and have a pet greyhound by the name of Nova and a Quarter-horse named Tee.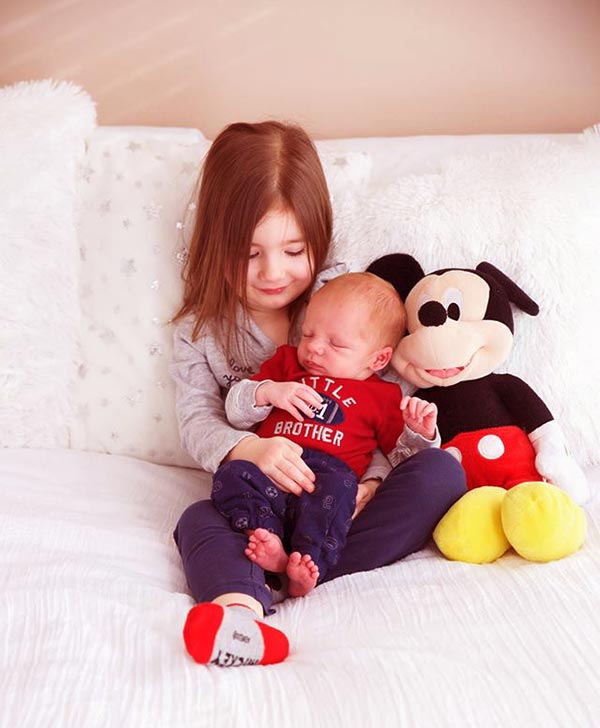 Dr. Sandra Shindorf Net Worth and Bio
Dr. Sandra Shindorf's bio is incomplete in any online media or outlets. She is also only active in Facebook among all social media outlets, and even then, she is not that active for it to be much help to us. We, unfortunately, we do not have information on her age and birthdate. Her original name tells us that she is of Polish (European) ethnicity, similar to Dr. Jan Pol who is from the Netherlands.
Dr. Sandra Shindorf did gain certain notoriety for her about five years run on 'The Incredible Dr. Pol.' However, in 10 seasons, she made appearances in only 14 episodes or so which isn't that huge. She does have a respectable career in veterinary medicine, but we doubt he makes an impressive amount through her job alone. Due to such obstacles, her net worth is still under review.
We don't have much info when it comes to Dr. Sandra Wisniewski's net worth and bio, but we still hope we were able to help you with your primary questions. We swear we will keep checking up on Dr. Sandra Winiewski or Dr. Sandra Shindorf so you can have access to more information about her, but until then, this will be all.