Originally posted on December 19, 2019 @ 3:38 pm
Reality TV shows have an excellent platform for those individuals who want to achieve both fame and fortune. Many people have appeared on such reality shows and have earned a decent sum of money. Here, in the below paragraphs, we are going to mention the Discovery reality TV series, Gold Rush.
Several cast members have their own stories to tell in the show. By their performances, they have captivated the heart of their viewers and audiences alike. The following article was written about the cast members' bio of the thrilling reality series, Gold Rush, which describes their net worth. Furthermore, we will also read from the following controversial news that TV shows, Gold Rush had to face the media and fans.
Parker Schnabel Net Worth
Parker Schnabel is an American reality TV star famous for being one of the most prominent cast members of the reality TV show, Gold Rush. He was born on 22 July 1994 in Haines, Alaska, USA. Parker is the son of the father, Roger Schnabel, and mother, Nancy Schnabel. 
He comes from a long line of well-known miners. Likewise, Parker took over the Big Nugget mine in season 2 when his grandfather, John Schnabel, step down. Similarly, he was seen advising Season One of the show.
Currently, he is in a relationship with his girlfriend, Ashley Yule. The Gold Rush star, Parker Schnabel's net worth is at $2 million. Similarly, as per sources, he makes $25,000 per episode from the show. In season four, he spent his college money to make his very own mining operation.
Todd Hoffman Net Worth
Todd Hoff man has appeared for the show from season 1 to 8. He has now left the show. Todd was born on 12 April 1969 in Germany. He is the son of gold prospector father Jack Hoffman and mother, Georgia Hoffman. Furthermore, she also has a sister, Tamra Hoffman. His father is also an owner of an airport in Oregon.
Todd has been married to his wife, Shawana Hoffman, for more than two decades. The couple also has two sons, Hunter, and Hudson as well as a daughter, Olivia. As per sources, Todd Hoffman's net worth is $7 million.
Chris Doumitt Net Worth
Calling himself pumpologist, Chris Doumitt has been in the Gold Rush show since season 1 and is currently on the show. He is an expert miner and one of the leading members of the series. Likewise, Doumitt was initially part of the Hoffman Crew but later moved to the Parker Crew.
He was born in Oregon Portland and currently 59 years of age. Chris Doumitt has been married to his wife, Sharon Doumitt, for over 35 years. His wife, Sharon, is a cancer survivor. Moving on, the couple also has two children from their union. Initially, a carpenter, Chris Doumiit's net worth is at $440,000.
Jim Thurber Net Worth
Jim Thurber worked as the camp security officer for the Hoffman Crew. He was born on 13 June 1963 in Boring, Oregon, Clackamas County US.
Before being the cast member of the Gold Rush, Jim previously worked as a fisherman and metal sheet worker for several decades. He is married to his spouse, Cynthia Slauson. They tied their wedding knot on 19 April 1991.
Together, the couple has two children, daughter, Breanna, and son, Nathan Thurber. As of now, Jim Thurber's net worth is at $350,000, whereas his annual salary is estimated to be around $120,000.
Greg Remsburg Net Worth
Greg Remsburg is a construction expert and member of the Hoffman crew. He was born on a strict Christian household family.
He briefly left the season three for unknown reasons. However, he returned to the show and began to work with Parker Schnabel in season four. However, he left the series after season five. Greg Remsburg and fellow Gold Rush star, Todd Hoffman, have good friends since their high school days.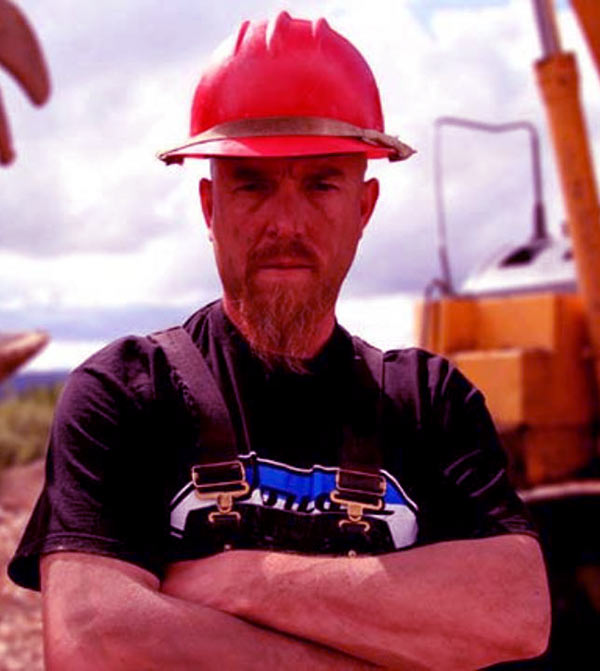 Moving on, he is a happily married man. Greg is married to his wife, Sofia Remsburg. The couple is also blessed with children. On the other hand, Greg Remsburg's net worth is $1 million and has an annual salary of $30,000.
Jack Hoffman Net Worth
Born on 15 September, Jack Hoffman is an American gold miner and reality TV star. He has worked as a gold miner in the state of Alaska for over twenty-five years.
He is married to his wife, Georgia Hoffman. The couple is blessed with two children, son Todd Hoffman and daughter Tamra Hoffman. Jack joined the Hoffman crew for the second time to work toward fulfilling his dream.
Moreover, Jack and his family sold their airport and property in Sandy, Oregon, to have cultivated more gold in Alaska.
Similarly, Jack Hoffman has accumulated around $4 million net worth from his gold mining career. In the 7th season of Gold Rush, Jack, along with his son, Todd, got more than 1100 ounces of gold.
Paul Christie Net Worth
Paul Christie is an American voice actor known for being the narrator of Gold Rush. He was born in 1951 in Manhattan, New York, USA. Besides voice acting, Paul has also worked as an artist, writer, and comedian.
In the 1970s, Paul was the editor for the famous, Crawdaddy magazine and performed several stand up comedic acts around New York and founder of the group known as The House Band. Furthermore, he is a talented writer and co-written Meat Loafs albums such as Blind Before I Stop and Midnight at the Lost and Found.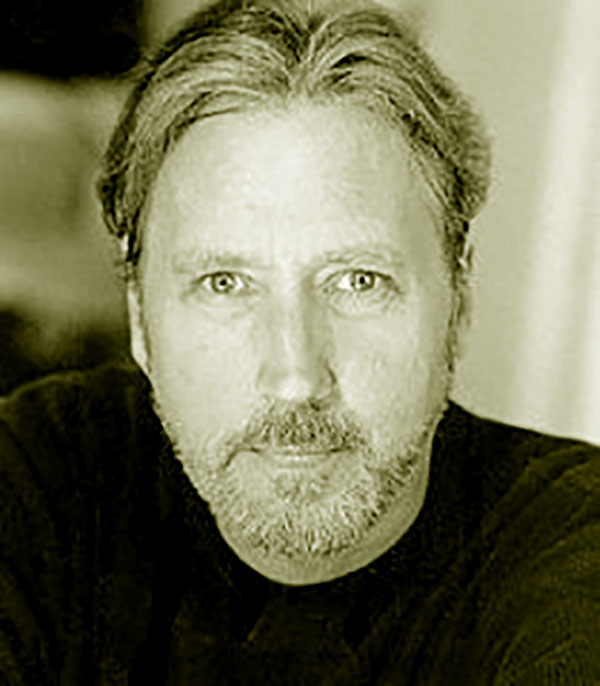 Moving on towards his personal life, due to lack of information concerning his married details and personal details, we assumed that Paul Christie is possibly single and unmarried. He does not have any children. Paul Christie's net worth and salary have not been officially disclosed as of yet.
Mitch Blaschke Net Worth
Mitch Blaschke is an American reality TV star and mechanic of the Hoffman crew. He was born on 4 December 1989 in Eagle Creek, Oregon. Mitch began his mechanic career at the tender age of 14. Upon his completing his school education from Sam Barlow High School, he became a full-time mechanic.
He joined the Hoffman crew in season 3. Going forward, Mitch got married to his longtime girlfriend, Hailey, on 23 July 2016. The couple does not have children of their own as of now. Currently, they live in Sandy, Clackamas County, Oregon.
On the other hand, Mitch Blaschke's net worth is estimated to be $200,000.Similarly, his annual salary is in the region of $100,000.
Hunter Hoffman Net Worth
Hunter Hoffman is a reality star who is famous for being a member of the Hoffman family on the reality TV show Gold Rush. He is the third generation of the Hoffman family and appears alongside his parents, Shawana and Todd Hoffman and grandparents, Georgia and Jack Hoffman.
He was born on 4 March 1999 in the USA. While growing up, Hunter had some interest in gold mining and made his debut in the show in the second season. Later he appeared more regularly in season six. Furthermore, Hunter Hoffman has a brother named Hudson Hoffman, who made occasional appearances in the show.
He is possibly single, and his net worth, as well as salary coming from the Gold Rush, is still under review.
Minnie Beets Net Worth
Minnie Beets featured alongside her husband, Tony Beets, who many considered a legendary name in mining gold. She was born in 1960 in Burgwerd, Friesland, Netherlands.
She grew and raided up in a small village in Holland with a population of only 400 people. Likewise, she was one of five children of her parents. Her parents were the owner of a small bakery shop.
Minnie Beets began to date Tony Beets when she was only 20. After dating for several years, the couple finally married in 1984. As a result of their union, they are parents to five children, Bianca, Kelvin, Michale, Monica, and Jasmine.
Unfortunately, for Minnie and Tony Beets, their younger daughter, Jasmine, born in 1992 but died when she was only two and a half months old as the result of having one extra chromosome.
Mini Beats 's net worth is at $1.5 million, whereas her annual salary coming from her reality TV acting career is at $250,000.
Dave Turin Net Worth
Dave Turin is a civil engineer and an American businessman. He was born on 21 April 1959 in Sandy, Oregon, USA. Turin is one of the well-known names of Gold Rush.
As of now, he has left the show after getting into a dispute with a crew member, Trey. Dave is married to his spouse, Shelly Turin. As per records, the couple does not have any children of their own as of now. Moreover, Dave Turin's net worth is $2 million. Majority of his income from the show, Gold Rush.
Kevin Beets Net Worth
Kevin Beets is an expert mechanic and the son of Minnie Beets and Tony Beets. He was born on 1o June 1988 in the USA. Apart from being a mechanic and gold miner. He has helped his father to extract minerals from the age of 13.
Kevin is the brother of Monica Beets. Furthermore, he obtained his degree from New Brunswick in 2016. Kevin Beets's net worth is at $0.96 million.
Rick Ness Net Worth
Rick Ness is a gold excavator and was invited to the Gold Rush. Besides being a reality TV star and gold excavator, he is also an accomplished musician. He was born on 5 March 1981 in Milwaukee and raised in Michigan. As a result of an incident, Ness quit his dream of becoming a football player.
As per sources, he is currently single. Moreover, Rick Ness 's net worth is $1 million and earns around $150,000 as an annual salary from Gold Rush.
Tony Beets Net Worth
Nicknamed as Viking, the famous Tony Beets is worldwide known for his gold mining skills. He was born on 15 December 1959 in Wijdences, Netherland, and moved to Canada with his family. Tony got married to his longtime girlfriend, Minnie Beat, in 1984. The couple is the proud parents of their five beautiful kids, Bianca, Kelvin, Michale, Monica, and Jasmine.
Their children, Kevin and Monica Beets, has appeared alongside their parents in Gold Rush. He is one of the wealthiest cast members of the show. Tony Beats's net worth is $15 million and receives in the range of $150,000 to $200,000 per episode of Gold Rush.
Monica Beets Net Worth
She is the heart and soul of the show and one of the miners in the Gold Rush. Monica was born on 7 November 1993 in Canada. She is the daughter of Minnie and Tony Beets. Besides, she has three siblings, while her fourth sibling, Jasmine, died at only two and a half months old.
Monica began her mining career at the age of 14. As per sources, Gold Rush star performer, Park Schnabel had a small crush on her. Furthermore, Monica has amassed a massive amount of followers on her official Instagram and Facebook accounts.
Monica Beets's net worth is $10 million and makes an annual salary around millions of dollars from the Gold Rush.
Gold Rush Cast Controversies and Who Left The Show?
The top-rated Discovery Channel reality TV series, Gold Rush, has its fair share of his controversy stories. One of the show's former cast members, Jimmy Dorsey, an adrenaline junkie and a realtor by occupation, left the show after an off-air physical fight with Greg Remsburg, in the season one of the show.
Later after quite the show, he has claimed at least parts of the show are scripted. Besides, Jimmy Dorsey, many cast former cast members have left the show to seek other endeavors. The names of the old cast members of the show, Gold Rush are James Harness, Earle Foster, Michael Halstead, Wayne Peterson, Jason Otteson, Dustin Hart, Melody Tallis, and Davin Turin,
On the other hand, Todd, Jack Hoffman, also left the popular reality show, and John Schnabel, who was the recurring guest for the show and grandfather of Parker Schnabel, an owner of Big Nugget, died on his sleep on the fateful day of March 18, 2016.
https://www.youtube.com/watch?v=OU_tmY0lFyg
Gold Rush Season 10 Sneak Peek
However, the show has gone strong since December 2010 on the Discovery Channel. The season 10 premiered on 11 October 2019. So since season 10 only ended recently, we still have no information on Gold Rush's New season. Hopefully, it is not canceled, and we will have more details for you shortly.
Gold Rush Cast Net Worth Table
| | | | |
| --- | --- | --- | --- |
| Gold Rush Cast | Spouse | Net worth | Age |
|  Parker Schnabel | N/A | $2 million | 25 |
| Todd Hoffman | Shawana Hoffman | $7 million | 50 |
| Chris Doumitt | Sharon Doumitt | $400,000 | 59 |
| Jim Thurber | Cynthia Slauson | $350,000 | 56 |
| Greg Remsburg | Sofia Remsburg | $1 million | N/A |
|  Jack Hoffman | Georgia Hoffman | $4 million | 72 |
| Paul Christie | N/A | N/A | 68 |
| Mitch Blaschke | Hailey | $200,000 | 29 |
| Hunter Hoffman | N/A | N/A | 20 |
|  Minnie Beets | Tony Beets | $1.5 million | 59 |
|  Dave Turin | Shelly Turin | $2 million | 60 |
| Kevin Beets | N/A | $0.96 | 31 |
| Rick Ness | N/A | $1 million | 38 |
|  Tony Beets | Minnie Beats | $15 million | 60 |
| Monica Beets | N/A | $10 | 26 |