Originally posted on April 11, 2020 @ 10:41 am
They say that 'Crime Always Pays' and it is true that most criminals get what's coming to them, but some manage to slip the cracks. Sometimes it is not that bad as we talk about the moonshining outlaws who also happen to be the cast of the hit Discovery show 'Moonshiners.'
Among them, a central face for the show has always been Tim Smith. Despite his infamous reputation, Smith has also managed to elude the law enforcement seeking him. If you are a fan or a well-wisher who was always praying for Smith escaping the law, you have to worry no more.
Smith is going legit! Here is how the change will affect Tim Smith's net worth. Find out meeting his wife and married life in the process in his overall bio.
Tim Smith's Change from Moonshiner to Businessman
Tim Smith may value tradition, especially when it comes to moonshine, but he also knows that the one who does not go with the time is cut down by it. The life of an outlaw may be exciting, but it is not sustainable or long-lasting. Actually, in most cases, it is quite short-lived, and it is a miracle Tim Smith got this far in the first place.
It is no new news as Tim Smith began indulging in his legit business since last year. He has been growing it slowly but steadily, and we are sure in no time, it will become a business empire. Currently, he sells multiple products that become popular in every marketplace he takes them.
Some of his best-selling products include the Climax spirits like Climax moonshine and whiskey as well as Tim Smith Southern Reserve Whiskeys. Smith's business may now be legit, but he still follows his family's secret recipe and traditions like using corn and pot-distills to create his masterpiece liquors.
His moonshine has already been a hit in Georgia and South Carolina, and now he is also venturing into the market of Virginia. He also recruited longtime friend and a fellow OG cast member of 'Moonshiners,' Steven Ray Tickle to create even more delicious and fascinating moonshine. Tickle is fresh out the prison, recently took a wife, and looking to get back to what he does best.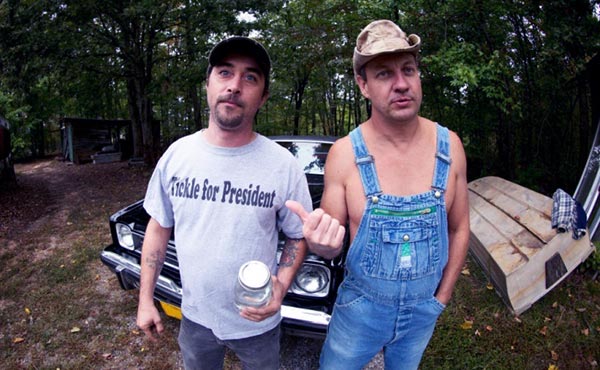 Tim Smith's Net Worth after New Venture
Tim Smith's net worth must definitely be a subject to increase with his recent venture from legitimizing his business. Like we spoke earlier, it is no news as well that he was starting a legal moonshine business. It was his well-sought plan which he began from last year and today has become a promising career choice.
Tim Smith's net worth as of 2014 was $150,000, but it has been years since it has gone under review again. As of 2020, his net worth can be estimated to be easily around $1.5 million. Going legal has meant Tim Smith can operate freely across states in mass production. Except for minimal expenses and taxes, Tim Smith's salary is undoubtedly higher than what it used to be in the past.
Tim Smith's Married Life & Children with Wife
Tim Smith leads a happy and joyful married life with his wife and children. His wife's name is Shelby Smith, whom he took as his wife in 1986. They reside in Climax, Virginia, where his wife is an active member in the community and the church. Aside from being a wife and a mother, she is also a capable school nutritionist working at the Gretna Elementary School's cafeteria.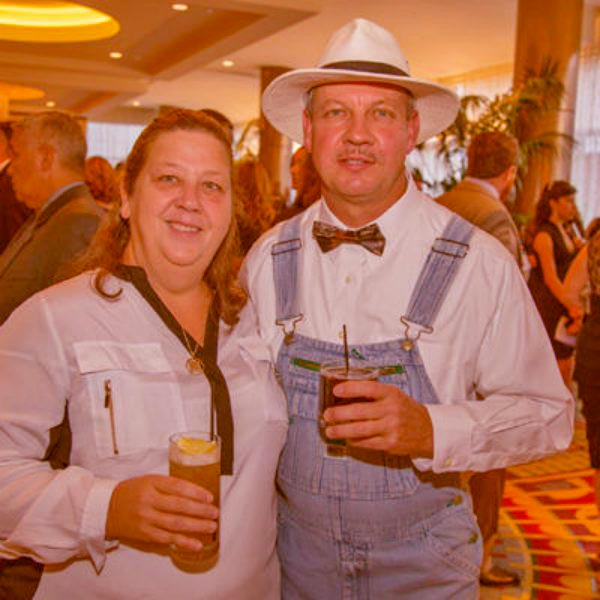 His wife Shelby puts it to good use in the church, where she serves as a coordinator of the Children's Summer Program. Tim and Shelby's son is also not any different. Their son, JT Smith, who also was a star in 'Moonshiners' briefly is a volunteer firefighter at the Climax Fire Department. He is currently in his late 20s and married to his longtime girlfriend, Ashley.
He is a fearless and skillful firefighter too, as in 2017, he was awarded 'Top Call Runner' and who better to give him the award for the first place than his father, Tim. JT may be dutiful while working but knows how to kick back and enjoy life in his spare time by hunting, fishing, and taking his four-wheeler for a spin.
Tim Smith Bio; Early Life
Tim Smith was born in December 1966 in the State of Virginia, USA. His exact birth date may be a mystery, but we do know his age to be 53 years old and to turn 54 years in 2020.
Tim Smith is a third-generation moonshiner who got all the knowledge and skills of his art from his father just like he did from his father. He had his first encounter with the law at the age of 5 when he witnessed a raid happening at a distillery like the one his father and he also previously worked in.