Originally posted on March 8, 2020 @ 11:31 am
Grace and Frankie is an American Netflix comedy series. The series stars Lily Tomlin and Jane Fonda in the titular roles of Frankie and Grace. Apart from them, Martin Sheen, Brooklyn Decker, Ethan Embry, June Diane Raphael, Sam Waterston, and Baron Vaughn are the co-star in the supporting roles
The show premiered on Netflix on May 8, 2015, and has been running successfully for six seasons. On 4 September 2019, it was made official that the intriguing series was renewed for the seventh and final season. From the below, get to know what is the Grace and Frankie's cast members net worth?
Jane Fonda Net Worth
Born as Jane Seymour Fonda on 21 December 1937 in New York City, New York, USA, she is a former model and actress famed for playing the character of Grace Hanson in comedy series, Grace and Frankie.
Since making her acting debut with the movie Tall Story in 1960, she has acted in several films such as Any Wednesday, Spirits of the Dead, The Morning After, Georgia Rule, Fathers and Daughters, and many more. Besides, she has also appeared in TV series such as The Newsroom, The Simpsons, Elena of Avalor, etc.
Thanks to her long, varied career, Jane Fonda's net worth is at $200 million. Most of her vast wealth came from the large divorce settlement from her ex-husband, media mogul, Ted Turner, in 2001. As per sources, Jane received around $70 million. She sold off her wedding dress and engagement ring at auction.
Likewise, her engagement ring sold off for almost $20,000, the wedding gown was sold for $3,125, and the leotard dress got $5000.
Besides her great marital relationship with Ted Turner, which ended tragically on 22 May 2001, she has been married twice. Jane married her husband, Roger Vadim, from 1965 to 1973 and also have a daughter together. Following her divorce, she tied her wedding knot with the politician, Tom Hayden, in 1973. The duo has a son, Troy Garity. Also, she has adopted an Afro American girl, Mary Williams.
Lily Tomlin Net Worth
Lily Tomlin was born on 1 September 1939 in Detroit, Michigan, USA. She is an actress, comedian, producer, singer, and writer. Tomlin is presently starring as Frankie Bergstein in the Netflix series, Grace and Frankie.
She made her acting journey in 1966 with the TV series, The Garry Moore Show and made her acting presence felt with the movie, Nashville which was released in 1975. Since then, she has been able to earn such a fortune from her outstanding career as an actress. As of now, Grace and Frankie cast members, Lily Tomlin's net worth is estimated to be at $15 million.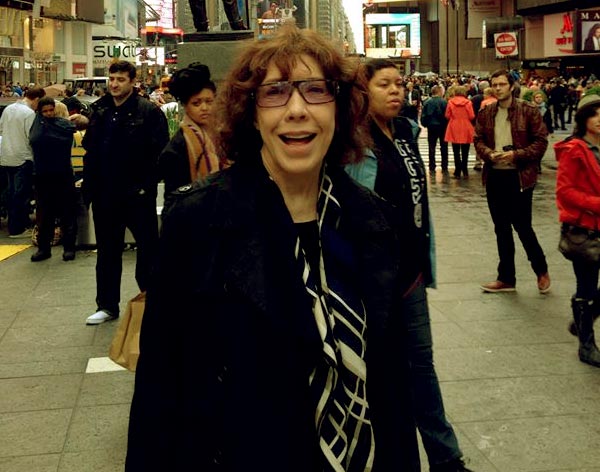 Similarly, she considered herself a lesbian. Tomlin met and went on to date her future wife, Jane Wagner, in March 1971. After more than four decades of being in a lovely relationship with each other. The duo tied their wedding knot in a private wedding ceremony in Los Angeles on 31 December 2013.
Sam Waterston Net Worth
Sam Waterston is a veteran American actor, producer, and director. He was born on 15 November 1940 in Cambridge, Massachusetts. He played at the role of Sol Bergstein in the TV series, Grace and Frankie.
Waterston is also famed for his role of Sydney Schanberg in the movie, The Killing Fields which was released in 1984 that got him an Academy Award nomination and famous for his portrayal of Jack McCoy on the NBC TV show, Law & Order that helped him to bagged prestigious awards such as Screen Actors Guild Awards and Golden Globe Awards.
Likewise, he has earned a tremendous amount of income from his successful profession. As of current recording, Sam Waterston's net worth is $15 million. On the other hand, Sam has been married twice in his life. He is currently married to his second wife, Lynn Louisa Woodruff, a former model with whom he shares three children, Graham, Elisabeth, and Katherine, who are into the entertainment business.
Similarly, Waterson divorced his first spouse, Barbara Rutledge Johns, in 1975. Also, they have a son, James, who is an actor by profession.
Martin Sheen
Born on 3 August 1940 in the small town of Dayton, Ohio, the US, Martin Sheen, who became famous for movies, Badlands, Apocalypse Now, and The Subject was Roses. Martin was seen appearing in the Netflix TV series, Grace & Frankie, as Robert Hanson.
From his outstanding career, he can earn massive fortune and fame from his successful acting profession. Currently, Martin Sheen's net worth stands at $60 million.
Likewise, Sheen has been married to his lovely wife, Janet Templeton, since 23 December 1961, and the duo is also blessed with four children, three sons, Carlos, Emilio and Ramon, and daughter, Renee Estevez. All children of Martin are actors by profession. His son, Carlos, decided to modify his name and thus naming himself, Charlie Sheen, and take his surname from his father's stage name.
Brooklyn Decker Net Worth
Born on 12 April 1987 in the state of Ohio, USA Brooklyn Decker is a prominent Grace and Frankie cast member. Besides, she is also known for appearing in the cover of the issue of Sports Illustrated Swimsuit Issue.
Likewise, she has modeled for the famous Victoria Secret for the 2010 Swim Collection. On the other hand, she has made her presence felt in TV shows such as Royal Pains, Ugly Betty, The League, and many more. Similarly, Decker has acted in movies like Just Go With It, Stretch, Band-Aid, etc.
Nonetheless, the net worth of talented model and actress, Brooklyn Decker, is estimated to be around $10 million. She is able to make most of her fortune from her works as a model and acting career. Moreover, she is happily married to her husband, Andy Roddick, US tennis player on 17 April 2009.
The duo began dating in the year 2007 before becoming engaged a year later in March 2008. Currently, the romantic lovebirds are enjoying a great life in their home of Austin, Texas. The lovely pair has two lovely children, a son, born in September 1995, and a daughter born in November 2017.
Ethan Embry Net Worth
Ethan Embry was born on 13 June 1978 in Huntington Beach, California, USA. He is a recognized TV actor best known for his acting roles in TV series such as Sneaky Pete, Once Upon a Time and Brotherhood. He portrayed Coyote in Grace and Frankie.
Apart from his TV fame, Ethan has also worked in movies which include White Squall, That Things You Do, The Guest, The Devil's Candy, Blindspotting, and so on. Thanks to his outstanding acting skills, he has accumulated a reasonable sum of income from his remarkable acting career. As of now, Ethan Embry's net worth is estimated to be $3 million.
He was also has gone through a turbulent married life as Ethan married his first wife, actress Amelinda Smith on 14 November 1998 and have a child born through their union. The duo divorced in 2002. Embry married actress Sunny Mabrey on 17 July 2005.
After seven years of married life, Sunny filed for divorce in 2012. The reason for their divorce was due to irreconcilable differences. However, they began to rebuild their relationship and started dating again in 2013 before remarrying in June 2015.
June Diane Raphael Net Worth
June Diane Raphael was born on 4 January 1980 in Rockville Centre, New York, USA. She is an American actress, comedian, and producer who is known for his role as Brianna Hanson in Grace and Frankie. Raphael was also starred in TV comedy shows NTSF :SD: SUV and Burning Love.
She has earned significant recognition and substantial income from her profession as an actress, comedian, and producer. As per several online sources, June Diane Raphael's net worth is around $3 million. Likewise, June has been married to her husband, Paul Scheer, since October 2009. They tied their wedding knot in Santa Barbara Museum of Natural History.
The duo first met and began dating in January 2004 when the artistic director of Manhattan's Upright Citizens Brigade Theatre bought Paul to give some useful advice to June. Her comedy pal Casey Wilson to improve their UCB two-woman sketch comedy show. The lovely pair has two children, sons, Gus born in 2014, and Sam, born in 2016.
Baron Vaughn Net Worth
Born on 18 December 1980 in Portales, New Mexico, US, Baron Vaughn are an American actor and comedian famous for his role as Nwabudike "Bud" Bergstein in Grace and Frankie.
Furthermore, Baron also has worked as Tom Servo on the Mystery Science Theatre 3000. Likewise, he also appeared on the USA network TV series, Mystery Science Theatre 3000, where Vaughn portrayed the role of legal assistant Leonardo Prince.
Likewise, he has been able to amass a tremendous sum of income from his impressive acting career. As of now, Baron Vaughn has managed to maintain a net worth of $2 million from his hardwork. As much as professional life has been talked about and well documented. His personal life has also been a subject of debate. Hence due to lack of concrete evidence, Baron Vaughn is possibly single and unmarried.
Grace & Frankie Controversy
After the show's release, the main cast members, Lily Tomlin and Jane Fonda showed evident displeasure once it comes out in public that their salaries were not equal to those of the leading cast members, Martin Sheen and Sam Waterston. Shortly after this incident, Sheen and Waterston went on to support their co-stars' demands for a salary increment,
Caption: Reason as to why Grace and Frankie was canceled
After fans of the show gathered around 200,000 signatures on a petition protesting the salary difference. Fonda and Tomlin later went to make a statement to The Wrap that they were never unsatisfied with the salaries, to begin with. Furthermore, they also made a joke that in an interview about their wages was taken out of context.
Grace & Frankie Cast Net Worth
| | |
| --- | --- |
| Main Cast Members | Net worth |
| Jane Fonda | $200 million |
| Lily Tomlin | $15 million |
| Sam Waterston | $15 million |
| Martin Sheen | $60 million |
| Brooklyn Decker | $10 million |
| Ethan Embry | $3 million |
| June Diane Raphael | $3 million |
| Baron Vaughn | $2 million |