Originally posted on December 29, 2019 @ 9:45 am
Paranormal series "Ghost Hunters" introduced to the world back in 2004 and wrapped up after twelve years in 2016 — the primary purpose of the show to interact with the spirit who died due to different causes. The Ghost Hunters' team go to haunted location across the United States as well as abroad.
Original team member Gran Wilson and his team members implied their experience to investigate or debunk unexplained supernatural phenomena.
Keep scrolling to know more about the Ghost Hunters cast net worth, wiki-bio, and relationship. Will Ghost Hunter be back on A&E?
Grant Wilson Net Worth & Bio
Grant Wilson is the original cast member of the Ghost Hunters. He has been involved in paranormal investigations by the age of 15. Wilson has paved the way for much of the modern field through his work with The Atlantic Paranormal Society, that founded nearly 30 years ago with his co-star Jason Hawes. Grant gained fame from the shows 'Ghost Hunters' and 'Ghost Hunters International.'
Grant left the show in 2014, and now, he is back in the show or 2019 revival. The 45 years old paranormal investigator also made his appearance in popular shows such as The View, The Ellen DeGeneres Show, Who Wants to Be a Millionaire and many more.
Also, he authored six books about the paranormal, one of which is a New York Times Best Seller. Also, he is an avid piano compose and released two albums, "1.618" and "Liquid Earth" to date. Grant Wilson's net worth is believed to be $3 million. The TV personality Grant is married to his wife Reanna and has three sons.
Kristen Luman Net Worth & Bio
Kristen Luman is a co-lead investigator and paranormal researcher on the Ghost Hunters. She has received a degree in psychology from Portland State University. Over a decade, she has paranormal to more than 100 investigations.
Further, she works as a hypnotherapist. She also appeared on Syfy's paranormal series "Ghost Mine," which aired in April 2013. The net worth and salary of Kristen are not revealed to the public yet. However, her income comes from the shows and her profession as well.
Similar, she has managed to keep her personal life a low profile. When she is not investigating, Kristen teaches others about hypnotherapy.
Daryl Marston Net Worth & Bio
Daryl Marston is one of the investigators of A&E's paranormal show 'Ghost Hunters.' Hailing from Middletown Delaware, he began investigating in 2007. He got knowledge of investigation while working as a contractor and investing in old homes and buildings.
A few years later, he founded his team, "Breaking Paranormal," which led investigations of several private residences and historic locations such as the House of Wills, Anderson Hotel, Eastern State Penitentiary, Haldeman Mansion and more.
He joined the Ghost Hunter in 2016. Also, he is well known for hosting a popular podcast called "American Ghost Hunter" show that started in 2016. When he is not investigating ghosts, he is a contractor. There is no info of his personal life like about his love life and marriage.
According to Comic Book, he has a son whom he lost in 2016. Further, his net worth is still under the radar. However, it is safe to say that Daryl makes pretty impressive bucks from his profession as a paranormal investigator and contractor as well.
Brandon Alvis Net Worth & Bio
Ghost Hunters cast Brandon Alvis has always been fascinated with history and has spoken at historical locations across the nation. Additionally, he has been interested in paranormal after tragically losing his two brothers, one to cancer, and another to suicide. Later with friends, he founded his own team, "American Paranormal Research Association."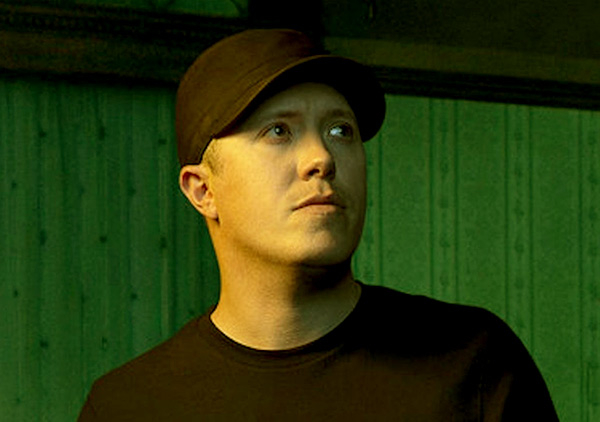 To date, he has investigated more than 200 public and private location with his team. He investigates in haunted places such as hospitals, prisons, private homes, and Alcatraz Island, and many more. His passion led him to work in Ghost Hunters along with Grant Wilson.
According to his website, Brandon seeks to "cold hard facts, to prove or disprove." He makes most of his money from his profession and extra from the Ghost Hunters. However, his net worth is not disclosed to the yet. We can assume that he has not less than a million net worth.
Mustafa Gatollari Net Worth & Bio
Mustafa Gatollari is a paranormal historian and a site analyst of the Ghost Hunters. From the past ten years, he has investigated along with his New Jersey team in the supernatural field. To date, Mustafa has investigated over 80. However, his focus is on investigating private homes and helping ordinary people.
He investigates in numerous places such as abandon factories, shopping centers, and several locations in the USA.
Furthermore, Mustafa is a writer. He writes investigation journals for Distractify. Brandon is a married man and the father of two children. Alvis' makes thousands of dollars salary for his career as well as from the show.
Brian Murray Net Worth & Bio
As a paranormal investigator, Brian Murray uses his military-experienced to each investigation from creating a plan to assigning tasks to overseeing the mission from the beginning to the end. He has conducted over 200 investigations, many of then in private homes, and even founded his team called 'Riverbend Paranormal' in 2007.
Before his appearance on television, he served for the US military for[several years. When he's not investigating the supernatural, Brian works as a construction. He has a good knowledge of buildings and plumbing. Brian is a married man, but he has not revealed the name of his wife and kids on the media.  He often posts pictures with his wife and kids on his social media. Moreover, Brian Murray's net worth is not available.
Richel Stratton Net Worth & Bio
Richel Stratton is a paranormal investigator and a dental hygienist. She joined the Ghost Hunters team two years ago in Illinois. She has been ghost hunting for a decade and investigated in public and private sectors, including the Mineral Springs Hotel and psychiatric hospital Ashmore Estates.
Richel tied the knot with her husband Chris and a mother of two adorable kids. She is a skeptic and believes that after death, there is a life called spirit. When she is not on set, she works as a dental hygienist. Also, she loves spending time with her family.
Richel's net worth and salary are not are unknown. She has a lot of experience in this field and makes a fortune through the show as well as a dental hygiene
Is Ghost Hunters Fake or Real?
Since its premiere, the show has garnered millions of views. Most of the viewers wonder that those ghost hunting shows are not real. But those who are believer and skeptic that said it not fake. The first thing is that the show is unscripted. The show was narrated by the cast, including Mike Rowe, Andy Geller, Jason Hawes, and Grant Wilson.
On the other side, why people called the show is fake? Ghost hunters helped normalize the paranormal experience for many people. The on-screen investigators can use the different technical skills that detect changes in the haunted locations and made people believed the presence of spirits.
Who left the Ghost Hunter?
It has been three years since the show Ghost Hunters wrapped up after the 12 seasons. Throughout these seasons, many cast members left the show while some are back for more paranormal investigations.
Ghost Hunters' leader Grant Wilson who left the show in 2012. But now, he is making his return for the new season along with newcomers. On the other hand, his castmate Jason Hawes who has been in the show from the beginning to season 12. Along with Jason other, two cast members Steve and Dave Tango, left the show to start his show.
Jason teamed up with former Ghost Hunters star Steve Gonsalves to work on the new paranormal show that competed Grant Wilson. They are working on a show called "Ghost Nation." Ghost Nation is formed by Jason Hawes, Steve Gonsalves, and Dave Tango.
The other cast members who left the Ghost Hunters in 2016 include K.J, McCormick, Dustin Pari, Brian Harnois, Samatha Hawes, Traci Boiselle, Shari Ventura, and Joshu Ovenshire.
Canceled or New Season?
Is Ghost Hunters ending? It sounds likes the show is canceled after season 12 because all the cast members decided not to appear in the next season. For more than a decade, former investigator and his team worked to find proof of the supernatural on Ghost Hunters. The show came to an end after 12 years in 2016.
Caption: Ghost Hunters' New Season trailer
Grant Wilson teamed up with new cast members for season 13. Ghost Hunters will be premiered in 2020 on FYI Network that is owned by A&E. The show spanned eleven seasons with 230 episodes on Syfy.
Ghost Hunters Net Worth Table
| | | |
| --- | --- | --- |
|  Ghost Hunters Cast | Net Worth | Active Year |
| Grant Wilson | $3 million |  2004-2012, 2019-Present |
| Kristen Luman | N/A | 2019-Present |
| Daryl Marston | N/A | 2019-Present |
| Mustafa Gatollari | N/A | 2019-Present |
| Brandon Alvis | N/A | 2019-Present |
| Brian Murray | N/A | 2019-Present |
| Richel Stratton | N/A | 2019-Present |
Fans of paranormal shows don't miss the new season of Ghost Hunters that premiered in 2020 on A&E and FYI.