Originally posted on January 1, 2020 @ 7:52 am
Discovery Channel is back with the new season. The new season of Bering Sea Gold is premiered on the Discovery network on September 17, 2019.
The reality series follows miners searching for gold in the waters surrounding in Nome, Alaska. The miners go underwater to gather the gold in the summer dredging and spring ice dredging seasons. Every season, the series brings a different group of gold diggers.
In the new season, miner Shawn Pomrenke feels the pressure from his newest competitor, Ken Kerr, as he tries to stay stop Nome's gold mining heap. Also, Vernon Adkison makes his return to the Bering Sea with his custom-ship 'Gold Ship.'
Let's get the info of the Bering Sea Gold casts member and their net worth.
Shawn Pomrenke Net Worth
Shawn Pomrenke is also known as "Mr. Gold," who is the co-founder of Christine Rose. Shawn and his crew worked in the cold northern latitudes and shallow water and the ocean. He gained lots of popularity through the gold mining show.
Shawn Pomrenke has been in the show since the beginning. He was born on March 26, 1975, making his age 44. Shawn attended Mone Beltz High School and began working with his father in the gold mining business at a tender age.
Shawn makes a significant amount of worth from his show. As of now, the reality star has an estimated net worth of $3 million. Pomrenke makes around $500,000 annually. Moreover, Shawn pulls in about $200,000 net from each gold mining season.
Emily Riedel Net Worth
Emily Riedel is one of the most successful female dredge owners and captains in Nome. She is the childhood friend of Zeke Tenhoff and has been working in gold mining for many years. From her childhood, she has dreamed of becoming an opera singer and also vocal trained from the University of South Carolina.
She chose gold mining over her dream to support her family financially. In 2011, Emily packed her bags with only $300 buck and went to Nome along with her friend Zeke.
The reality star bought a new ship and named it 'The Edge to The Eroica.' Emily earns most of her wealth form the show Bering Sea Gold. Emily Riedel's net worth is said to be $250,000.
Steve Pomrenke Net Worth
Bering Sea Gold cast Steve Pomrenke is the owner of The Christine Rose and an experienced gold miner. Steve is the father of Shawn Pomrenke, who featured on the show along with his son. Pomrenke was raised on a dairy farm in Minnesota. He worked as a mechanic until he had enough money to afford to make his dream reality.
Steve opened his first pit gold mine; the venture was successful. However, his family left him, and along with his son, he made a last-ditch at inland mining. Steve and his son were able to collect two thousand ounces of gold that value over $2 million, according to today's market.
Reportedly, Steve Pomrenke's net worth is $5 million. Additionally, the Bering Sea Gold cast makes a salary of $500,000  a year.
Brad Kelly Net Worth
Brad Kelly is one of the casts of the Bering Sea Gold. He joined the show in season 2 in 2012. Brad Kelly is the father of sons Kris and Andy Kelly, who are also divers along with their dad. In the last season, his ex-wife Wendy also feature on the show.
This season, Brad Kelly is allowing his son Kris to take the seat of The Reaper's captain. Let's see Brad's son; Kris will lead them to gold or not. As per sources, Brady's net worth is estimated to be around $2.2 million.
Andy Kelly Net Worth
Andy Kelly joined the show as cast in season three of Bering Sea Gold. He is the youngest son of Brad Kelly and brother to Kris Kelly. When it comes to mining, Andy Kelly is the premier drive and prospector.
However, Andy is not as successful as his dad. He was a loyal protector until his mother left the ice. While not working, Andy enjoys coffee, smoke, and time on his phone. Andy is in a relationship with his girlfriend, Courtney, and also they have a baby born in 2015.
Andy is a short temper person. If he could control his temper, then, the world makes more money from mining this season. However, Andy's net worth and salary are still under the radar.
Kris Kelly Net Worth
Kris Kelly and his older brother joined his father in the third season of Bering Sea Gold. He wants to be a successful miner. Kris's father brought him to Nom with the sole purpose of getting him rich.
In season nine, Kris tried to reunite his family by convincing his mom to come to Nome. His mother and father have been feuding for over thirty years. As a result, his decision almost ruined the dredging operation, and his mother, Wendy, fled to Hawaii.
He has been in the show since 2014. Over the years, Kris Kelly has managed to amass a net worth of around $200,000. Kris's primary source of income comes from his role in Bering Sea Gold.
Ezekial "Zeke" Tenhoff Net Worth
Ezekial Tenhoff, aka Zeke, is a dredge caption and reality star. He was born in Alaska and began dredging at the age of 20. Zeke is one of the cast members of the Discovery Channel series 'Bering Sea Gold.'
Zeke Tenhoff is the owner of The Clark and also known for his excellent diver. He earned a degree in engineering. Discover reported, despite the disastrous attempt to run a corporate dredge, he has always been the boss. Throughout his career, he had many ups and downs in the fold searching business.
Zeke and Emily together ran a dredge. Zeke is the kind of guy who is willing to do anything to find his gold. Despite some issues, he reconnected with Emily Riedel and managed to form a successful and profitable partnership.
Ezekial Tenhoff's net worth is believed to be $100,000. However, his salary is yet to revealed. It is reported, he is dating a lady named Sarah Dunn.
George Young Net Worth
George Young rose to fame after he made his appearance in Bering Sea Gold. He is an athlete, diver, sport shooter, skier, and passionate adventurer. Young is also an avid outdoorsman who has dived at the bottom of the Bering Sea for gold and made a ton of money that increases his net worth.
Young came to Nome with his older brother Dave Young so he could make more money from it.  The 48 years old being sea gold cast member was in care accident in 2001 that made him paraplegic. George makes quite an impressive salary form the show. As though the salary and net worth of George are still under review. We are assured that he earns a hundred of thousands of dollars.
Chris Thornton Net Worth
Chris Thornton worked as a crew with George Young on the Discovery series 'Bering Sea Gold.' The 35 years old veteran is full of knowledge and experience in the gold mining business. Before moving to Dave Young's team, he worked with Bering Sea Gold casts Joel.
His nickname 'Turtle also calls Chris.' He has traveled around the Nome sea, so he is handy with a pan as anyone in town. Although he has not revealed how much he makes money per episode from the show as well as his net worth.
Dave Young Net Worth
Dave Young is the elder brother of George Young. He came to Nome, Alaska, with his brother Scott who passed away while dredging the gold from the sea. Most of the info on his personal life is not available.
Dave established Arctic Sea Mining and now become one of the most profitable gold getters. Currently, he and his younger brother are working together to pull more gold from the sea and earns a significant amount of cash that increased their net worth.
Ken Kerr Net Worth
In season 11, the cast members of Bering Sea Gold, Shawn, and Ken are battling it out of the sea because of his giant 600-ton dredging machine. Ken Kerr entered the show in the tenth season. He is a professional gold miner and the owner of Myrtle Irene, a large gold dredger.
From an early age, Kerr spent most of his time with his father and learned the tricks of the mining business. The reality star earns an enormous net worth form his profession. Besides, with the help of his partner David Young and Michael Berry and Robert Saina, they purchased nearly 900 acres of mining leases and 380 patented mining claims in Nome, Alaska.
Vernon Adkison Net Worth
Good news for Vernon's fans that he returned on the show and you will see the competition between the Gold miner, Shawn Pomrenke. He is the captain of Wild Ranger. He left the show after the fifth season because he hated being in front of the cameras. But sources revealed that he was off-camera captain of the Wild Ranger.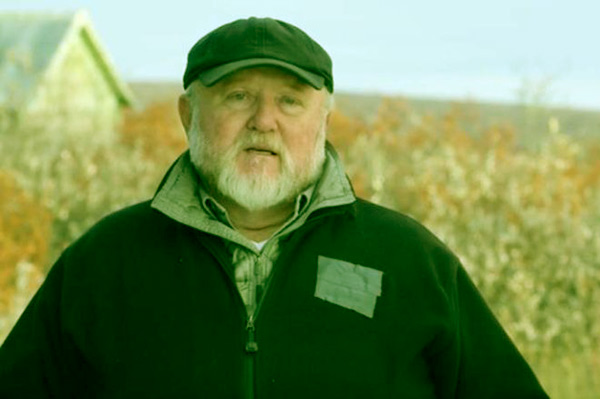 During the first season, Vernon made a total of $125,000, and in season two earned $140,000. Adkison has an estimated net worth to be more than $1.5 million.
Cody Moen Net Worth
Cody is one of the cast members of the Bering Sea Gold. By profession, he is engineering. However, his passion for gold mining led him to the show.