Originally posted on March 19, 2020 @ 9:55 am
American reality series 'Below Deck Mediterranean' aired on Bravo TV in March 2016. The show was bound to become a success from the traction of being the spin-off of Below Deck, another Bravo series. The series follows the lives of a yacht crew and charter guest they have to entertain.
The chief stew Hannah Ferrier is the only crew member who appeared on all the four seasons. The cast members of the show resides abroad a 150 mega-yacht during the charter season in Greece, Croatia, Italy, and South of France. According to the recruitment agency, Marinescence, the bigger the boat, the more money each crew member gets paid.
Let's explore the details of each crew member of the show with their net worth, dating, and married life or any other relationship in their individual bio.
Hannah Ferrier Net Worth & Dating Life
Hannah Ferrier is an original cast member of the Below Deck Mediterranean who has been in the show from the beginning. She is an Australian  reality TV personality and also the chief Yacht Stewardess on the spin-off series 'Below Deck.'
Born in 1986, in Australia, Hannah is 33 years old now. She lost her older brother when she was ten years old and left school at the age of 13. The native Australian is in her ninth year as a chief stew in her second home in the South of France.
With beauty and brain, her profession allows her to travel the world as well as make pretty enough money. Hannah has been dating a guy, but she hasn't revealed the name of her boyfriend yet. She often shares adorable pictures with him but is careful to let out any info on her partner.
As per sources., Hannah Ferrier has an estimated net worth of $500,000. Chief Hannah Ferrier makes between $62,000 to $75,000 per year. Sometimes, she earns around $350 a day.
Sandy Yawn Net Worth & Dating Life
Sandy Yawn is one of the only a handful of female captains in the yachting industry with well over 29 years experience in this field. She joined the show as Captain in season 2. The reality star has beat cancer and life-threatening motorcycle accident.
Born in 1965, in Bradenton, Florida, Sandy currently lives in Los Angeles with her girlfriend. She has a girlfriend named Leah Shafer. Her jobs have taken her all over Europe. Yawn has received her Master of Oceans certificate, and also, the US Coast Gaurd honored her with All Oceans License.
Yawn makes amassed of salary from the show as well as bring in some hefty tips after each charter season. Sandy Yawn earns between $120,000 and $210,000 a year. However, her actual net worth is not disclosed yet. But we can say that she makes a six digits net worth.
Jack Stirrup Net Worth & Bio
The Below Mediterranean cast Jack Stirrup joined the show as a deckhand in Season 4. Jack was born and raised in Liverpool. He worked in the Merchant Navy as an engineer.
Deckhand Stirrup talked about how he spent his time in the French Riviera at bars, and that led him to lose a ton of money. Therefore, he ended up working on a boat. During the fourth season, he started filing with his crewmates Aesha and eventually, the couple started dating. But as the show ended, the two broke up and moved on their path.
On October 27, Jack took to Instagram and posted a photo of his girlfriend, flaunting her baby bump. His girlfriend, Kelly, works as a fashion stylist. According to Bustle, deckhands earns annually between $40,000 to $52, 000. We imagine it should result in a satisfying net worth, which for the time being, is not available.
Anastasia Surmava Net Worth & Dating Life
One of the stars of Below Deck Mediterranean's fourth season was Anastasia Surmava. She appeared in the show as the third stewardess after later steeped into the role of chef after Mila Kolomeitseva was fired.
Anastasia was born in Georgia and raised her single mother, who was a chef by profession. When she was a toddler, they came to America after her mother remarried. The former third stew left the show after the fourth season. She told Decider, she opened a co cafe in Sri Lanka with its own yoga studio with her business partner whom she met in last July. She is an executive chef and creative director of her new business.
She makes quite impressive net worth from her profession as a chef. As per sources, the chef an average salary range form $70,000 to $100.000. With a salary like that, Antasia Surmava's net worth must be a nice sum. Unfortunately, Anastasia's net worth and dating life are both out of public knowledge. Otherwise, who would not want to have a beautiful woman like her as their girlfriend?
Travis Michalzok Net Worth
Travis Michalzok joined the Below Deck Meditteranean as the lead deckhand in the fourth season alongside Jack Stirrup. The reality star stood for LGBT rights after chef Mila Kolomeirseva said she doesn't want to see her son kissing men.
Travis born and grew up in Perth, Australia, where he decided to leave high school to pursue his dream. Before working as the deckhand, Travis did several odd jobs. He ha eight years od experience in yachting.
As a deckhand, Travis earns a good fortune for himself as well as from the show.  The fact that his net worth and salary are under the radar.
Mila Kolomeitseva Net Worth & Bio
Mila Kolomeitseva is the first chef female in the Below Deck Mediterranean history. She represents the French cuisine to her charter guests. Mila is the daughter of a school teacher and grew up in Siberia. From a young age, she loves cooking food.
After graduating from high school, she attended Paris's prestigious Le Cordon Bleu cooking school and became a certified chef. She got her first job at a small boat. Since then, she has been working as a chef on a yacht and travels all over Europe. She appeared until five episodes in the fourth season.
Reportedly, the chef makes between $70,000 to $100,000. It is said that her net worth upon calculation stands at an approx of $0.2 million.
Bobby Giancola Net Worth & Salary
Deckhand Bobby Giancola made a good impression on viewers a ladies while he was on Below Deck Mediterranean. He loves life at the season. The former firefighter appeared in season first and two as a deckhand. In season 2, he formed a relationship with bosun Bryan Kattenburg.
Before making an appearance on the television, Central Florida native Bobby worked at the Cocoa Beach, Florida fire department for several years. Later he left his job in pursuit of Mediterranean yachting full-time. In his last season of the show, he had a crush on Julia.
Bobby makes a handful of salary between $40,000 to $55,000 a year. Besides the salary, he got some extra tips as well. Recently, he relocated to California and working with Elite Yacht Management.
Malia White Net Worth & Salary
Below Deck Mediterranean cast Malia White joined the reality show as a deckhand in season 2. She was a deckhand until ten episodes and later became a lead deckhand in episode 11 of season 2.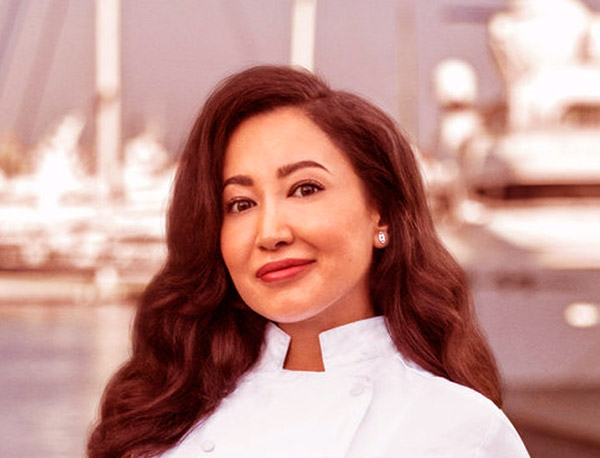 Growing up with five older brothers, Malia has been trained well for working in the yachting industry. She is also a certified divemaster and got her Captain's license to enable her to drive a yacht with paying passengers.
White lives in Hawaii. Malia got grabbed attention after being a cast member of the show. Prior to 'Below Deck,' she was a crew member on the Yacht by the name of Sirocco on its cruise and was cast in Below Deck Mediterranean Season 2 as a Med.
A deckhand salary is $40,000 a year, and she accumulates quite an impressive net worth from the show. Malia White's estimated net worth is $0.3 million.
Adam Glick Net Worth & Salary
Chef Adam Glick became famous after he was cast on the reality show Below Deck Mediterranean that aired on Bravo TV. Native California is an adventure chef and loves travel. While he's not on charter, he lives in his camper van.
After earning a Culinary Management degree from the Art Institute of California, he worked in San Diego's one of the finest restaurants. Later he set out for the open ocean. He has been working as a chef on the Yacht for ten years now and got experience in both lands and at sea.
Adam Glick was cast on Below Deck Mediterranean on season two. After season three, the 34 years old chef left the show to focused on his career. According to sources, the average salary of the chef is $50,000 per year in the USA. Additionally, chef Adam made about $20,000 per episode. As of now, Adam Glick's net worth stands at $500,000.
Ben Robinson Net Worth & Salary
The Below Deck Mediterranean cast Ben Robinson is a master chef who runs a catering company in Fort Lauderdale, Florida. Ben joined the show as a chef in the first season and returned on season four. Bravo reported that he would return on the show for next season. He told Bravo that he wanted a break from the show.
Originally from Oxford, England, Ben Robinson is currently residing in Ft, Lauderdale. Chef Ben has worked on both land and sea. He has more than 15 years of experience in yachting as a head chef.
Before the show, Robinson worked under Italian master chefs in Florence and also a 3 Michelin Star restaurant, The Fat Duck that located in the United Kingdom. Aside from his profession, Ben is a Certified Health Coach specializing in weight loss, cancer, and addiction.
Ben makes his income from as a professional chef, businessman as well as TV personality. Through multiple sources, Ben summoned a large amount of cash that added to his net worth. As of now, Ben Robinson has a net worth of $2 million. According to Cheat Sheet, Ben makes in the ranges of $70, 000 to $100,000 a year. Additionally, they earn a bonus amount between $48,000 to $60,000.
Joao Franco Net Worth & Salary
Joao Franco is one of the casts of Below Deck Mediterranean, who appeared as a lead deckhand in season 2, and season 3, h3 became bosun. Joao was born and grew up in Zimbabwe. The detail of his early life, education, and parents are unavailable.
Joao has been working on the yachting industry for a long time. While pursuing his dream of becoming a captain, he stated that he started his won business to service the yachting industry. It seems Franco making good money form his business and also earned some wealth from the show. However, his salary and net worth both are under the radar.
The former Below Deck Mediterranean star a new girlfriend named Michelle Dicu. Previously he was in a relationship with Brooke Laughton.
Colin Macy-O'Toole Net Worth & Bio
Colin Macy-O'Toole was introduced to Below Deck Mediterranean as a deckhand in the third season. He is one of the cast members working in the crew under Captain Sandy Yawn.
Colin is from Long Island, New York, and currently based out od Sayville. He completed his high school in 2005 and earned a degree in Bachelor of Arts in Music Education from Shenandoah University in 2010.
Last season, Colin and Joao were involved in a love triangle with Brooke. At the season 4, Joao dated Brooke, but as the show ended, their relationship ends. Joao claimed that Brooke cheated on him; Brooke denied all those allegations.
According to sources, Colin Macy-O'Toole earns a salary above $40,000 a year. She was the only girl born in the house with four sibling brothers.
Aesha Scott Net Worth & Bio
Hailing from Tauranga in New Zealand, Aesha came to fame after joining the crew of the TV show 'Below Deck Mediterranean' in season 4. The native New Zealander has drawn to the adventurous lifestyle and has been yachting for more than four years.
Aesha began working as a deckhand after moving to the interior. The reality star loves working with guests and also prides herself on always doing an impeccable job.
Scott loves sharing her experiences on the show on her Instagram. During the show, she dated her castmates, Jack. Now, her relationship status is single and not dating anyone else.
Aesha has managed to accumulate significant worth from the show, although Scott's net worth is not revealed yet.
Wesley Walton Net Worth & Salary
South African reality star Wesley Walton rose to fame after appearing as a cast member on the season of Below Deck Mediterranean. During the season, he worked on a yacht named the Sirocco.
Wesley was the Captain of his water, as well as chess teams. He becomes a bosun at the age of 25. After his first season, Walton didn't return on the show. Walton and White had a showmance during the second. However, it is unknown whether they broke up or still together.
However, the salary he earned from the show is still under review. Further, he has not disclosed his net worth. According to nevuoo.com, the average bosun salary is $22,000 per year and makes $11.38 per hour in the USA.
Max Hagley Net Worth & Salary
Max Hagley is the former cast of Below deck Mediterranean who became famous after appearing in the season two alongside Bobby Giancola and Adam Glick. Before the show, he worked as a bartender in the European vacation hotspot, Ibiza. Later he became a deckhand, and since then, he has been working the yachting field and travel around Europe.
The reality star was in an on and off relationship with the model, Emily Jade. He made an amassed salary from as a deckhand from the reality TV. As reported, the show paid him a salary between $40,000 to $52,000.
Christine "Bugsy" Drake Net Worth & Bio
Christine Bugsy Drake made a name for herself as a stewardess on Bravo's series Below Deck Mediterranean. She was born in South Africa on May 29, 1990, making her age 29. Prior to being cast, she has worked in the Yachting industry for years and gained lots of experience.
Christine is also known as Bugsy during her youth. Her parents gave her this name. She hasn't talked much about her early childhood, siblings, family, and education on the camera. The former Below Deck Mediterranean cast is not afraid to speak her mind and stands up to others when the situation is out of control on charter.
Below Deck Mediterranean New Season
It is still a little too early to report about the Below Deck: Mediterranean's new season as you know we are just through with season 4 or the 2019 season of Below Deck Meds. However, you can at least be sure that the Bravo series will be returning for season 5. You may even say that Bravo has officially said it as they are already lookng for new cast members of the show.
https://www.instagram.com/p/BykunbkpM4O/?igshid=gpr5uyvq0dlo
We wonder which cast members will be leaving the series or are they just adding more cast members. All we can do is a wonder as we don't even have the premiere date on season 5, let alone the number of episodes and cast members.