Originally posted on March 5, 2020 @ 10:57 am
Basketball Wives is a VH1 reality TV series that premiered on 11 April 2010. The show displays the lives of a group of women who are or were the girlfriends or wives of professional basketball players and coaches.
The show has run successfully for over eight seasons. With a cast which includes Evelyn Lozada, Tami Roman, Jackie Christie, Shaunie O'Neal, Malaysia Pargo, and Jennifer Williams, there's never a dull moment or drama in the show. But that's not all that keeps audiences to come back to the show for more.
Watching the ex-wives, wife, and girlfriends of NBA athletes spending their excessive earnings on various things is just as enjoyable to behold and cherish. So keeping this on the mind, read the bio of the main cast members of Basketball Wives and know who has the highest net worth among the team?
Tami Roman Net Worth & Married Life
Tami Roman is a TV personality model, actress, and entrepreneur. Born on 17 April 1970 in New York, USA, Tami is the daughter of Nadine Buford, an Afro American mother, and Puerto Rican father. Her father left the family when Nadine got pregnant with her.
Her mother did remarry into a Muslim family. However, the marriage did not last much longer. Tami had a problematic childhood day, but things change when she went to work in the MTV Real World.
She began her professional career in 1993, where Tami was cast in the second season of MTV's show, The Real World. Likewise, she made her appearances in TV shows such as Married…..with Children, The Parkers, Sex, Love & Secrets, Moonlight, etc.
However, Tami Roman came into prominence after being one of the breakout celebrities in the VH1 show, Basketball Wives. Apart from this, her acting credit roles have also seen in the movies, which include The Street Lawyer, Hair Show, The Last Stand, Earthquake, South of Pico, and many more.
Hence, Roman has earned a reasonable sum of money from her successful career. Furthermore, she has also signed a Monami Productions in the summer of 2019 to develop and produce content that has bought her tons of cash. As of now, Tami Roman's net worth is $800,000.
Tami Roman also has her fair share of relationships. She met and began dating former NBA player Kenny Anderson in the 1990s. The gorgeous couple walked down the aisle as husband and wife in 1994. They also have two children, daughters, Lyrel Chanel Anderson(b 1994) and Jazz Anderson(b October 1996). However, after seven years of married life, the duo got divorced on 15 February 2001.
After her divorce with Kenny, Tami Roman found love with her boyfriend, Reggie Youngblood. She got married to Reggie Youngblood on 17 August 2018 in Las Vegas in a low key wedding affair. She also admitted on 30 July 2018, that she had miscarried the baby whom she is going to have with Reggie.
Evelyn Lozada Net Worth, Married & Divorce Wiki
Evelyn Lozada is famous for being an American television personality, model, and spokesperson. She has starred on the VH1 series, Basketball Wives, from 2010 to 2012.
Born on 10 December 1975, in Brooklyn, Evelyn is the daughter of Sylvia Ferrer and Nengo Lozada. Likewise, Lozada was brought up alongside her sibling sister in the Bronx.
Lozada starred in Basketball Wives, a reality series that follows the wives, ex-wives, and girlfriends of professional basketball players. Before her fame with the show, Basketball Wives, she had worked as a secretary and a co-owner of shoe boutique.
Hence, from her works as a reality star, model, and spokesperson, he has gained a massive sum of fortune, which matches her talent and personality. According to several online sites, Evelyn Lozada's net worth is estimated to be $3 million.
Lozada was previously in an engagement with NBA star Antoine Walker and also enjoyed a decade long relationship with him from 1998 to 2008. On 16 November 2010, Chad Johnson proposed to Lozada, after dating for over a year, she married Johnson in Saint Martin on 4 July 2012.
On 11 August 2012, Johnson was arrested on a charge of a domestic battery by Florida police. Following this incident, she divorced him on 19 September 2012. Later he began dating Carl Crawford in 2013. In December 2013, Lozada and Crawford announced their engagement. They also become the parents of their son in 2014. The duo called off their meeting in August 2017.
Malaysia Pargo Net Worth & Married Life
Malaysia Pargo, born on 12 August 1980, in Compton, California, is an American television personality known for her appearance in the popular TV show Basketball Wives: Los Angeles and Basketball Wives.
Besides her TV fame from Basketball Wives: Los Angeles, Pargo is a professional jewelry designer and launched children jewelry brand, Three Beats Jewellery, in 2011.
Furthermore, Malaysia has also appeared in Mase's Nothing music video. Currently, Malaysia Pargo is living and enjoying a great lifestyle, and her estimated net worth is around $3.5 million. Similarly, she has also earned further income from her line of skincare products.
The Basketball wives cast, Malaysia Pargo is currently in a relationship with rapper, O.T. Genasis. Before her present relationship, she married, Jannero Pargo, a professional basketball player in 2006. The couple had their first encounter at a party in Los Angeles when Malaysia was 22 years old. After which they began dating each other. After eight years of married life, they divorced in 2014.
The duo also had three lovely kids together. Their first child Jannero Pargo Jr. was born in 2007, and in 2011, Pargo gave birth to twins.
Jackie Christie Net Worth & Marriage History
Jackie Christie is the beloved wife of basketball star, Doug Christie, and known for starring in reality series, Basketball Wives.
She was born on July o7, 1969, in Seattle, Washington. Christie received her school education from the Mark Morris School and Rainier Beach. Likewise, she graduated from a college in Pepperdine in 1992.
Besides her TV fame, Jackie Christie is also a successful writer of several books such as Woman, No Ordinary Love, Sexual Relations, Proud to be a Colored Girl, and many more in 2007. Also, she has set up her fashion line known as Slayed by Jackie Christie. Similarly, Jackie has also even managed to open two companies: Jean Fya Records, a music production company, and BSM Media, an entertainment company.
By her works in acting, being an author as well as managing a company mentioned above, she has earned a hefty sum of income. As per several sources, Jack Christie's net worth is $10 million. On the other hand, Jackie Christie's husband, Doug Christie's net worth is at $20 million.
Mentioning about Doug, Jackie married Doug Christie, a former NBA player in 1996, after several years of dating, and together they are blessed with a son, Douglas Jr, and a daughter, Chantel. Before her relationship with Doug, she also gave birth to her daughter, Takari, in 1990. The name of Takari's father has not been out yet.
Jennifer Williams Net Worth, Married & Dating Wiki
Jennifer Williams is a reality TV star and businesswoman who is one of basketball wives cast members. She is also the owner of Flirty Girl Fitness and the founder of Lucid Cosmetics.
She was born on 17 September 1974, in New Jersey, USA. Williams disclosed that her mother died as a result of cancer in 2015. Besides, she has a sister named Yandy.
Jennifer has a bachelor's degree in political science from the University of Maryland. Upon graduating from her college, she began working as a real estate broker before she found fame and recognition from the TV series, Basketball Wives.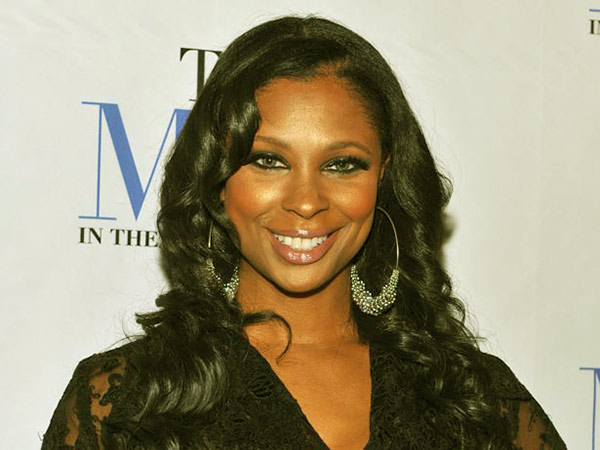 She was a regular Basketball Wives Cast members from season 1 to 4. After exiting from the show, Jennifer rejoined the show from season 7 onwards. Besides, Williams has also appeared on series such as Supermodel and The Next 15.
Jennifer Williams has accumulated a vast sum of fortune through her previous marriage with Eric Williams. Moreover, she is also able to earn a tidy amount of money from her professional career as a TV personality, business endeavors, and her real estate business. Even though her annual salary coming off from the reality TV show, Basketball wives are still a mystery as of now. However, according to several reports, Jennifer Williams's net worth is $25 million.
As of recent news, Jennifer Williams could be single. Prior, she was in a beautiful relationship with an NBA player, Eric Williams. The couple first met in 2000, and after dating for several years, they tied their wedding knot in 2007. However, their married life did not flourish much further as the couple filed for divorce in 2010.
After the divorce, Jennifer started dating Cisco Rosado in 2013 but soon break up after a year. After this, she met James Norman through a familiar friend, but their relationship soon turned sour and abusive. They finally ended their troublesome relationship in September 2017.
Shaunie O'Neal's Net Worth, Husband & Kids
Shaunie O'Neal was born as Va's handy Karlette Nelson on 27 November 1974, in Texas. She is a producer and a charity worker and famed for being the ex-wife of a former basketball player, Shaquille O'Neal. Likewise, Shaunie is also one of the main cast members as well as executive producer for the VH1 reality show, Basketball Wives LA and Basketball Wives.
Besides this, there is no relevant information about her early life and family background. Similarly, As per her education details, she graduated from the University of Southern California in 1997.
Mentioning her a career in the TV and entertainment industry, she worked as the executive producer for the show, Basketball Wives LA from 2015 to 2016. Later in the following year, she resumed her work as the executive producer and the cast member of the show, Basketball Wives, in 2017.
Furthermore, Shaunie O'Neal along with her husband was also part of the TV movie The Love Shaq in 2009. Moreover, she has also been a producer of the show, Shaunie's Home Court from 2016 onwards. As a result of her works as producer and TV star for Basketball Wives, she has obtained an impressive massive salary and accumulated net worth of $35 million.
Currently, Shaunie is in a relationship as of now. She has been dating Marion Yates from March 2010. Previously, she was in a lovely martial relationship with the famous NBA player, Shaquille O'Neal. The duo got married on 26 December 2002 in Beverly Hills Hotel.
They also have four children together. The names of their children are Shareef O'Neal, Me' Sarah O'Neal, Amirah O'Neal, and Shaqir O'Neal. However, after seven years of blissful married life, they filed for divorce in 2009, and on 11 May 2011, they officially got separated from each other.
Before her marriage with ex-husband, Shaquille O'Neal, Shaunie O'Neal has a child named Myles Nelson from her previous affair.
Basketball Wives New Season
We are as in the dark as you when it comes to details on Basketball Wives' new season. It is nothing new for reality shows to lose their popularity over the years but a sudden drop within a season could mean the end of an entire series no matter how long-running or popular in the past. Basketball Wives could very well be one of them after the large hit it took in season 8.
With a sudden plummet in ratings in season 8, the very existence of the series is hanging by the balance. It may very well be the reason that we have no details so far about season 9. Traditionally, Basketball Wives premieres in months May and June but as of March, we still do have the faintest idea on the new season.
While the 2017 season had a revenue of around 1.87 million viewers in its premiere while season 8's premiere was only able to the roundabout a little less than 1 million viewers. The disappointment in fans is clear but many had one particular comment about colorism. According to them, cast members like Shaunie and Evelyn, mostly bully their fellow co-stars of darker colors.
Despite the colorism issue, we think that it is the low ratings or viewership that is causing the show's demise. Even if the show is returning, they may be taking some time off to redeem their lost popularity. Until then we do not see Basketball Wives season 9 returning anytime soon.
Basketball Wives Cast Net Worth Table
| | | |
| --- | --- | --- |
| Main Cast Members | Husband | Net worth |
| Tami Roman | Kenny Anderson (m 1994 to 2001) | $800,000 |
| Evelyn Lozada | Former Engaged to Antoine Devon Walker | $3 million |
| Malaysia Pargo | Jannero Pargo (m 2006 to 2014) | $3.5 million |
| Jackie Christie | Doug Christie(m 1993-) | $10 million |
| Jennifer Williams | Eric Williams(m 2007 to 2010) | $25 million |
| Shaunie O'Neal | Shaquille O'Neal (m 2002 to 2009) | $35 million |