Originally posted on July 6, 2020 @ 3:26 pm
Sometimes we don't know who is more skeptical towards the couples of '90 Days Fiance,' us or the couples themselves. While many of these couples do not make it through as a couple further in life, some do. We are talking about fortunate people like Angela Deem. So, does that mean she is finally married to her boyfriend, Michael Illesanmi?
To find out, you will have to read our whole article below, but don't worry. We are not merely reporting you about the marriage but also where the newlyweds currently stand on having children. All this, along with Angela Deem's net worth and bio, make sure that you do not miss any of it.
Angela Deem Finally Married to Her Nigerian Husband
Yes, it seems the wedding bells are ringing after a long time for Angela Deem. Things may have never got this far if her husband, Michael Illesanmi's K-1 Visa, would have worked. As fans know, he was denied entry in the USA through the K-1 Visa at the end of '90 Days Fiance: Before the 90 Days' season 2. The couple never did reveal to us of their plans to tackle this issue even when they came back in season 3.
Fans would have to wait until season 5 of Happily Ever After to learn that while the couple could re-file her husband's K-1 Visa, it would only be too time-consuming. So, we were impatiently waiting for their marriage, and they sure took their sweet time. Angela, who wanted to get married in the USA, finally gave in.
They were planning to get married in Nigeria until a new legal issue came out. The problem was that Angela would need a family member as a witness to the marriage. Fortunately, it seems that they have found their way around this obstacle. While there is yet to be any kind of official announcements, wedding photos of the couple are already floating around the internet.
The couple seems to have finally gotten married recently in Late January 2020. We are very happy for the couple and hope this works out. Now, Michael will also get to come to the USA through a Green-card and hopefully start a family.
Angela Deem can't have Children but has 2 Grown Daughters.
Angela Deem has always kept focusing on having children with her husband, Michael Illesanmi, since the start of their relationship. It would really help settle her trust issues with her husband if she could bear him a child. Moreover, she understands the Nigerian culture and societal norms that a woman should be able to produce children in a marriage, regardless of her age.
Age is particularly what worries Angela Deem. She knew well before getting medical tests that proved how, at the age of 53 (in 2018), she could not have children. Furthermore, there was also a risk that she could have ovarian cancer, which made it even scarier. Luckily, things didn't go that far.
Caption: Angela Deem can't have children
Angela Deem is already a mother to two grown children. You may already know her older daughter, Scottie Deem, all for the wrong reasons. It hasn't been long since Scottie Deem was released from the prison. She came after serving just 15 months out of her more than two years sentence for sexual abuse of a minor.
Scottie reportedly had multiple sexual encounters with a 15-year-old that almost sent her to jail for over 20 years. Luckily, the sentence was reduced to 2 years and one day, and then good behavior contributed to her earlier release in just 165 months. Angela's younger daughter is Skyla Deem.
Angela Deem Still Desires to have Children.
Angela Deem may not be able to have children by herself naturally, but she still has other options that are relatively natural. The most viable option is In Vitro Fertilization (IVF), and thus, she will need fertile eggs, most viable donors being her own two daughters.
You would think that Angela Deem's daughters will gladly give it to her, right? After all, she brought them up on her own and also helped bring up their kids, six grandchildren in total. However, both of Angela's daughters did not agree to help her. So, it looks like they will have to find some other options.
Caption: Angela Deem's daughters will not donate her their eggs
However, as a twist to the story, we saw that Angela Deem had her menstrual cycles for the first time in 2 years. It could be a sign that she can still have children, but we can't say for sure. We sure would hope that they are able to conceive children.
Angela Deem's Weight Loss & Plastic Surgery
Angela Deem, since we came to see her two years ago, has faced a lot of physical changes. She looks better than she did back then. A slight weight loss is noticeable in her before and after pictures, which Angela credits to her new dance fitness regiment. She has certainly lost some weight, but her face also looks evidently younger. This has many people asking if maybe, Angela has even gone under the knife.
It is not like people were like Sherlock Holmes to notice this. The 55-year-old has been pretty open about her going under the knife. She did not have any plastic surgeries but has recently begun taking Botox fillers on her face. Angela does so openly, too, and says that she just wants to look good, especially now that she has a much younger husband.
She recently went for another Botox filler on June 2020, too, while openly sharing it with the media. Dr. Wright Jones, a successful specialist in the field, was the one who performed the procedure on her. She is said to have done work worth around $3,000.
Angela Deem's Early Life and Bio
Angela Deem was born on September 12, 1965, in Georgia. She comes from the small town of Hazelhurst in Georgia, which only has about 4,000 residents. Deem works as a nursing assistant at a Hospice facility. Her net worth is still under review for now, but we believe it to be a significant amount.
Deem's mother, Glenda Standridge, passed away on February 8, 2020, at the age of 77 years old. She died in her hometown of Jacksonville, Florida. It is plausible that she was brought here for her final days and funeral. Angela's mother was struggling with health problems for some time now, but the actual cause of her death is not out in the open.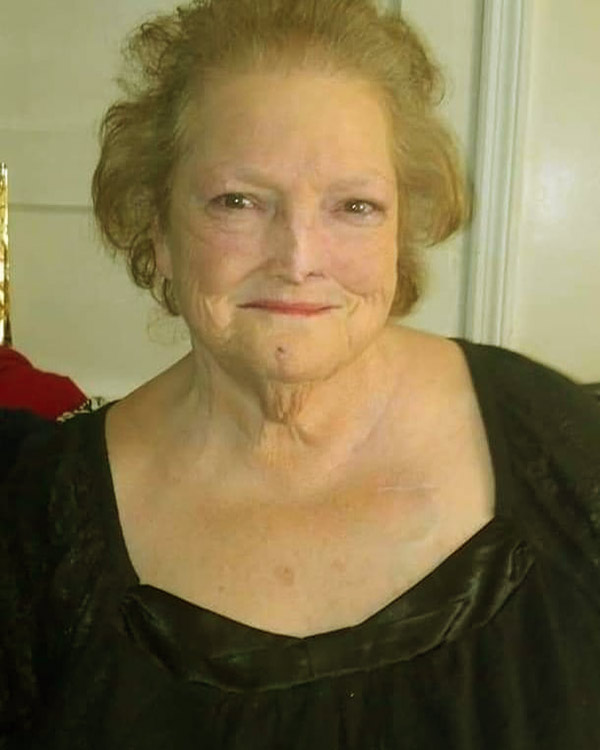 She has over 270,000 followers on Instagram from where she makes a decent earning. The 55-year-old also has an account in Cameo, a site where you can pay semi-famous and celebrities to give you or someone you know a shout-out. It will cost you $65 to get a personal video message from the '90 Days Fiance' star, which would also be an excellent gift for a fellow fan of the show.
Angela Deem Wiki Table
| | |
| --- | --- |
| Name | Angela Deem |
| Birthdate | September 12, 1965 |
| Birthplace | Georgia |
| Age | 55 years old |
| Net Worth | Under review |
| Salary | Under review |
| Marital Status | Married |
| Husband | Michael Illesanmi |
| Children | Two daughters (Scottie and Skyla Deem) |
| Grandchildren | Six Grandchildren |