Originally posted on December 29, 2019 @ 10:33 am
Fox brings a spin-off series titled "9-1-1: Lone Star," which is created by Ryan Murphy, Brad Falchuk, and Tim Minear. Fox made an official announcement on May 12, 2019, with Rob Lowe, who will be starring as a sophisticated New York firefighter. He relocates with his son in Austin. Most of the episodes focus on how Owen Strand balances his personal and professional life.
Read on to find out more about 9-1-1: Lone Star 's premiere date and details of the show. Let's quickly break down the details of 9-1-1: Lone Star, including cast bio, net worth, and more.
Rob Lowe Net Worth & Bio
Rob Lowe plays a New York City firefighter named Owen Strand. 9-1-1: Lone Star begins with his move with his son to Austin, Texas. However, Rob Lowe doesn't need much of introductions to his televisions and films fans.
Six-time Golden Globe Awards nominated actor Rob Lowe rose to stardom after landing the role as St. Elmo in the 1985 film, Fire. Also, he is well known for his work on TV with 'Parks and Recreation' and 'The Grinder.'
The native Virginia actor started his acting at the age of 15 in a short-lived sitcom 'A New Kind of Family.' The famous 80s actor Rob made headlines with a scandal in 1988 that involved a video clip and a female minor.
His other movies and TV series credentials include The Outsiders, Class, Oxford Blues, Square Dance, Brother and Sisters, Code Black, and The Lowe Files. Rob Lowe has a net worth of $60 million that he earned from his professional career as an actor. Sources claimed that Rob makes more than $200,000 per episode for his role on 9-1-1: Lone Star.
Lowe has been married to Sheryl Berkoff for almost three decades. He met Sheryl on a blind date in 1983 and later again on the set of Bad Influence. They have two children, Edward Mathew, born in 1993, and John Owen, born in 1995.
Liv Tyler Net Worth & Bio
Another recognizable face, Liv Tyler, is joining Rob on the upcoming series '9-1-1: Lone Star.' Live Tyler plays as Michelle Blake, the chief paramedic at the station in Austin opposite to Rob.
Tyler is the only daughter of Bebe Buell and Steven Tyler, the lead singer of Aerosmith. She has been in the limelight at the age of 14, and since then, she played in numerous movies and tv series. Liv made her debut role in the 1994 film 'Silent Fall' when she was 14.
Following then, she received massive critical acclaim for her role in such movies as Heavy, Empire, and Stealing Beauty. Following the success of "Lord of the Rings," she starred in different parts, including films like The Strangers, Space Station, Super, and many more.
In addition to her acting, Liv is a singer and has collaborated with Howard Shore. In 2011, she released her debut single 'Need You Tonight.' Live Tyler's net worth is $20 million. Back in 2014, she met her partner Dave Gardener and shared two children named Sailor Gene and Lula Rose. Before Dave, she was married to her ex-husband, Royston Langdon, an English singer from 2003 to 2008.
Ronen Rubinstein Net Worth & Bio
Dead in Summer actor Ronen Rubinstein plays the role of TR Strand, the adult firefighter son of Owen Strand, who follows his father to Austin, Texas. Ronen has guest-starred in the Netflix series 'Orange Is the New Black' in season three as Nathan, a sweet and caring guy.
Rubinstein graduated from the Stalen Island-located high school before joining the New York University. H played a rebellious high school student drama Gangsta in the 2011 big-screen drama 'Detachment' opposite James Caan.
His resume includes an appearance in  short skit in an episode of 'The Late Show With David Letterman.' He also starred in films such as It Felt Like Love, Jamie Marks Is Dead, and Condemned.
Besides acting, Ronen loves music and plays the bongos and ukulele. The net worth and salary of Ronen Rubinstein are still under the radar. However, he is quite busy in accumulating the net worth for himself.
Brian Michael Smith Net Worth & Bio
Brian Michael stars as Paul Strickland, a transgender firefighter in Fox's series '9-1-1: Lone Star.' he has been acting as a transgender person for the lasts five years and has appeared on series including 'Girls,' 'Blue Blood,' and 'Law and Order.'
The native Michigan Brian is the son of Ingrid Smith. Before moving to New York, he studied acting and video production at Kent State University.
Smith has been playing a recurring role as Toine Wilkins from 2017. Smith makes an impressive worth that helps to increase his net worth.
Sierra A. McClain Net Worth & Bio
America actress Sierra A. McClain has joined cast members Rob Lowe and live Tyler in Fox's series '9-1-1: Lone Star.' She plays the role of Grace Ryder, an Austin based 9-1-1 center operator and the wife of firefighter Judd Ryder. McClain is best known for her role as Sierra James in Daddy's Little Girls.
Sierra born in Decatur, GA, to parents Michael McClain and Shontell McClain. She has two sisters; China Anne and Lauryn and a brother named Gabriel. Sierra steeped in the film industry in 2005 and appeared in the movie 'The Gospel.'
In addition to her actin, McClain is a singer and dropped his debut single "Go" in 2012. She is the original band member of McClain, which formed in 2004. Further, she was a composer for the televisions series A.N.T. Farm from 2011 to 2014. The 25 years old actress has summoned a net worth of $2 million.
Julian Works Net Worth & Bio
Julian will play the role of firefighter Mateo Chavez in 9-1-1: Lone Star along with Ronen Brian. He made his debut with a minor role in the 2014 horror film 'Paranormal Activity: The Marked Ones.'
Some of his works include American Crime, Southland, and The Affairs. The info of this actor regarding his family, educational background, and siblings are not revealed. Furthermore, Julian's current relationship status is unknown. However, his net worth is not disclosed. We can assume that he makes a decent worth from his career.
Natacha Karam Net Worth & Bio
Natacha set the lead role opposite Rob Lowe. She plays a devout Muslim firefighter and an adrenaline junkie. Natacha is the first Muslim character of a Ryan Murphy series to wear a hijab. Most recently, she played in the Netflix film 'The Old Guard' opposite Charlize Theron.
Karam was born in London, but her date of birth is unknown to us. She grew up along with her brother Christopher Karam. Natacha has a passion for acting from an early age and gave an auditioned for a role in O' Flaherty in 2014.
She made her appearance a couple of TV series in 2016. She starred as CIA agent in  American television series 'Homeland' and later in 'Silent Witness,' a British TV series that focused on a team of forensic pathology specialists.
According to the source, Natacha Karam's estimated net worth is $1 million.
Jim Parrack Net Worth & Bio
American-born actor Jim Parrack is known for playing the role if Hoyt Fortenberry on the Vampire drama series 'True Blood' alongside Anna Paquin. He flew to Los Angeles to study acting at The Stella Adler Academy and eventually made his debut un the 2006 drama film 'Annapolis.'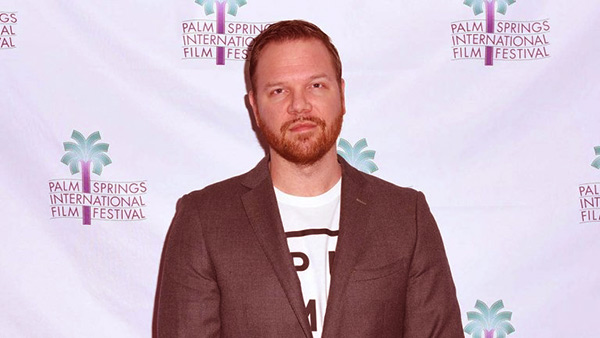 Now, he plays as Judd Ryder in the upcoming series '9-1-1: Lone Star.' Further, he has starred in films such as Finishing the Game: The Search for a New Bruce Lee, As I lay Dying, Child of Gold, A night in Old Mexico, and so on.
Jim has been actively working in the industry since 2006 and established himself as one of the prominent actors. According to Celebrity Net Worth, Jim's estimated net worth is $2 million.
Parrack was married to ex-wife Cierra Dianelle in 2008 and separated in 2013. Their divorce became finalized in 2014. Later, the Annapolis actor started dating actress Leven Rambin and got married in 2015, in Texas. Like his previous marriage, Parrack and Rambin married life didn't work out and divorced in 2017.
Rafael Silva Net Worth & Bio
Rafael Silva joins the cast Rob Lowa in the 9-1-1 spin-off series '9-1-1: Lone Star.' He stars as Austin police chief Carlos Reyes. He is known for his role in the movies; Fluidity, Madam Secretary, and Narrator Syndrome.
Not much is known about his early life, family, siblings. The only info we have got that he graduated from Pace University in acting program. Additionally, his net worth and salary are still under review.
What is the Premiere date of 9-1-1: Lone Star?
"9-1-1: Lone Star" is a spin-off series of "9-1-1" that air on Fox Network. The new series has given us to know more about the franchise into new territory. The series is set to premiere on FOX on January 19, 2020, at 8/7c.
Caption: 9-1-1 Lone Star Trailer
9-1-1: Lone Star Cast Net Worth Table
| | | |
| --- | --- | --- |
| Cast | Net Worth | Active Year |
| Rob Lowe | $60 million | 1979-Present |
| Liv Tyler | $20 million | 1994-Present |
| Ronen Rubinstein | N/A | 2011-Present |
| Brian Michael Smith | N/A | 2012-Present |
| Sierra McClain | $2 million | 2005-Present |
| Julian Works | N/A | 2014-Present |
| Natacha Karam | $1 million | 2016-Present |
| Jim Parrack | $2 million | 2006-Present |
| Rafael Silva | N/A | 2014-Present |