Originally posted on January 2, 2020 @ 5:51 am
Twin Turbos is a show about car/truck customization, and it first aired on February 28 of 2018. This show casts the father and son duo of Doug and Brad DeBerti with their over the top designs in car customization. For the first season of the show, along with Doug and Brad, professional NASCAR racer Joey Logano can be seen in the show.
Since this is a new show, a lot about the casts are unknown, and people are eager to know about them. The first season of the show was a great success, and the second season started airing from 9th December 2019 in the Discovery channel at 10 pm.
So, to know more about this father-son duo, stay with us as we take you through Twin Turbos's casts.
Doug DeBerti Net Worth, Wife & Son
Doug is the founder and owner of Trenz, the largest aftermarket aluminum manufacture in the United States. He was born and raised in Butte, Montana, but hasn't revealed his birth date. His childhood was a rough one, born into a low-income family; his toys were what he made.
But that childhood wasn't all bad as it made Doug who he is today. He used to go to dump sites to find bike parts, which Doug and his grandpa made into custom bikes. The days of his customization started with bikes. After graduating high school, Doug moved to Bakersfield, California.
Doug worked any job to make his ends meet, all the while making custom car grills from his garage. This is what later turned in Trenz. Doug has been in the car customization business for over 25 years and has earned quite a reputation. With these pieces of information, we can assume Doug is around 43 years old, but his exact age is unknown.
After getting married, Doug's children also grew up helping out in the workshop and are car lovers like Doug himself. Doug's second son Brad even works with Doug in the show, as well. Also, Doug is his son's coach and a spotter while Brad is racing. Brad's career as a racer started thanks to Doug funding the race team.
Doug also has a history of working with GM, Ford, and Dodge to create award-winning projects. According to Brad, Doug has won a lot of trophies while he was actively customizing cars and designing them.
Net Worth
With his successful business, we can expect Doug's net worth to be in the millions, but the actual numbers have not been revealed. But the cars he customizes bring in huge bucks and also being the aluminum manufacture company his net worth is perhaps upwards of $5 million. The income from the reality TV show included.
Brad DeBerti Net Worth, Father, and Family
Brad is the second son of Doug DeBerti and can be seen on the show Twin Turbos along with his father. Along with Doug, Brad also customizes cars, and this father-son duo has made some really crazy custom cars. The designs conceptualized by Bran even won the 2016 SEMA Young gun Award. The truck looks amazing.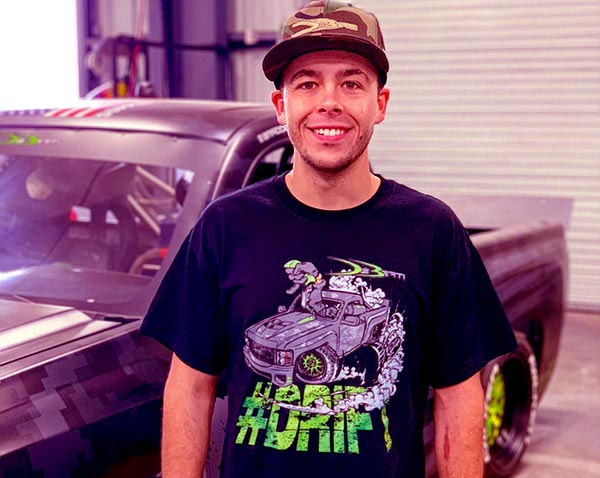 Besides customizing cars, Brad is also a professional driver, Racer, to be exact. Brad has won 2015 pro – Light Rookie of The Year, the 2016 Lucas Oil Off Road – Pro – Light Championship along with 2017 NASCAR rookie of the Year. But his racing career came to a sudden stop following a horrendous car crash two years ago.
Before the car crash, Brad was sure to win the championship as he was leading the other racers by 50 points. But it all went down as a racer behind Brad hit him while going 70 mph. His vehicle flipped seven times, and Brad got hospitalized with several head and back injuries.
But now, Brad is back. Since the first season of the show, Brad has been working hard towards getting back into racing and getting into NASCAR. NASCAR racer Joey Logano also joined in the show as Brad's mentor, Joey can be seen in the show helping Brad. They both enjoy each other's company and have become good friends, according to Brad.
Young DeBerti is a married man, as he got married to his girlfriend of long-time Courtney on September 22, 2018. Brad has also posted a picture of them together at the ARX2, wishing Courtney a happy anniversary. Yup, Brad has already started racing, and he competed in the 3rd ARX2 Americas Rallycross. He drove through lap 1 to 4 and then lap 7.
Net Worth
Brad is a dedicated young man bent on getting back into racing, and racing on NASCAR's asphalt track. With success under his belt shortly after beginning his career, we can expect his net worth to reflect it. But unfortunately, no financial information about both the father and son have been revealed. With his race-winning, sponsorships, and endorsements, Brad is probably also a millionaire.
Joey Logano Net Worth & Married Life
Joey is a professional NASCAR racer, and he joined in as Twin Turbo's cast to mentor Brad DeBerti an up and coming prodigy racer. Logano was mentored before getting into NASCAR, and that is how he was able to get in. So he wants to pay it forward to someone who needs it.
With Brad's dedication towards racing, Joey definitely must have gotten impressed and decided to become Brad's mentor. Joey and Brad met for the first time during the 2015 SEMA battle of the builders. With a keen interest in building cars as well and impressed by Brad and Doug'd winning design, Joey approached them. Once they got into talking and found out about each other, Joey decided to become the mentor.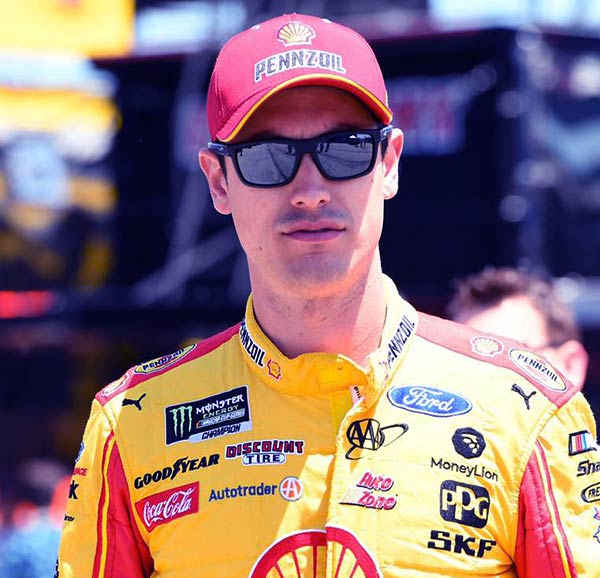 Bron May 24, 1990, Joey is just 29 years of age and is a pretty successful racer. Logano has a net worth of $21 million and owns two houses, which are worth $5 million each. Nicknamed 'Sliced Bread' Joey is a married man with a happy family of three, his wife, Brittany Baca, and his son Hudson Joseph Logano.
Twin Turbos Controversies and Who Left the Show
Controversies
Twin Turbos first aired on the 28th of February 2018 and is a relatively new show. Hence, there are no controversies for this show.
The occasional is it staged is something everyone wonders once in a while for a reality TV show. But Twin Turbos cast Brad emphasizes that they are doing what they usually do and now just the camera is there which wasn't before.
Above all, the popularity of the show has brought it back for a second season, which started in December 9th, 2019.
Who Left the Show
Throughout the first season, no one has left the show. The only cast members being in the father and son with the exception of Joey Logano being in some episodes. The show has been running smoothly with great chemistry among the cast members.
Caption: Twin Turbos feature 'Phenom.'
Fast Facts About Twin Turbos
This show entirely focuses on Car customization and racing.
Twin Turbos gained massive popularity from the first season, becoming an instant hit.
Twin Turbos cast Brad Deberti had a near-death experience during a crash during car racing.
Doug Deberti owns the most massive aftermarket aluminum manufacture in the US, Trenz.
Doug had a rough childhood and was from a low-income family.
Twin Turbos cast Brad has famous NASCAR racer Joey Logano as his mentor.
Joey occasionally appears in the show as well.
Brad has already won multiple trophies before the car crash during his early racing career.
Doug and Brad were picked up by the Discovery Channel for the show after winning the 2016 SEMA Young Gun Award
Twin Turbos Cast Net Worth
| | | | |
| --- | --- | --- | --- |
| Twin Turbos Cast | Spouse | Net Worth | Age |
| Doug DeBerti | undisclosed | over $5 million | Over 43 |
| Brad DeBerti | Courtney DeBerti | under review | Late 20s/early30s |
| Joey Logano | Brittany Baca | $21 million | 29 |