Originally posted on March 7, 2020 @ 7:32 am
In many ways, the life of a detective and a reality star are not that different. Both of them have to show as much commitment to their work as they show their family and personal lives. So, what happens when a person is both a detective and a reality star? Let us find out by going over 'The Dead Files' star Steve DiSchiavi's life who became a reality star after serving long years as a detective.
Here is all you need to know about Steve DiSchiavi's net worth. Also, everything about Steve DiSchiavi's confusing married life about the information on his wife, daughter, and children.
Steve DiSchiavi Early Life Bio
Steve DiSchiavi (The Dead Files actor) was born on May 1, 1966, in Brooklyn, New York. DiSchiavi currently 53 years old and about to be 54 grew up in Bensonhurst neighborhood of Brooklyn. He was a student at the Lafayette high school but never got to even complete his high schooling as, for some reason, he had to leave in 10th grade.
Shortly after, Steve DiSchiavi will join the Marine Corps, serving diligently for over three years. After the military, he would go on to join the New York Police Department, where he became a licensed homicide detective, a position he honorably and diligently served for over 21 years before retiring.
Steve DiSchiavi's Net Worth
Steve DiSchiavi's net worth from his career as a reality star is in a league of its own. Meanwhile, he also got his license as an armed bodyguard and eventually opened his own private investigation firm by the name of Paragon Investigations. He also had a brief stint working in Merrill Lynch's Fraud Department as an investigator before his impressive 21 years run as an NYPD detective.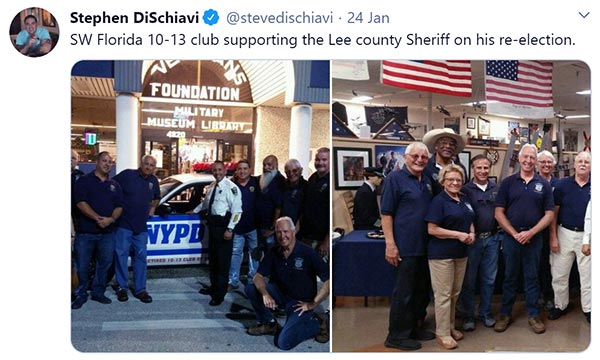 It was his high level of experience in the field that got him a part in an ABC documentary about NYPD's homicide division back in 2005. The documentary would go on to win an Emmy award, and in the meanwhile, the 54-year-old will catch the attention of producer Jim Casey who grew fond of his attitude and expertise on-camera.
So, Jim offered Steve the opportunity to be on 'The Dead Files', which he took despite his cynicism of the paranormal. Steve DiSchiavi has since come to be at least a skeptic after working with the show and his co-host Amy Allan since the show's premiere in September 2011. The show as of 2020, is in its 12th season and Steve DiSchiavi has surely made quite the net worth through the salary from the show.
Steve DiSchiavi's net worth as of 2017 was $2 million, which is believed to have grown over the times. As of 2020, his net worth and salary are still under review.
Steve DiSchiavi's Married Life; False Info on his Wife & Daughter
People say, 'little knowledge can be dangerous' and looking at information on Steve DiSchiavi's married and family life, we can see why. You see, there is not much information available about Steve DiSchiavi's personal life, like details on his wife and children. What you will find is basically the same paraphrased information in every one of Steve DiSchiavi's wiki-bio pages about his wife and daughter.
According to them, Steve DiSchiavi is married to wife, Angela, and they have a daughter named Lauren DiSchiavi, who is in her 20s and studying at the Wagner College in New York City. Furthermore, reports suggest that the family live happily together in Florida. Also, you will find the photo below, which is said to be Steve DiSchiavi with his wife, Angela.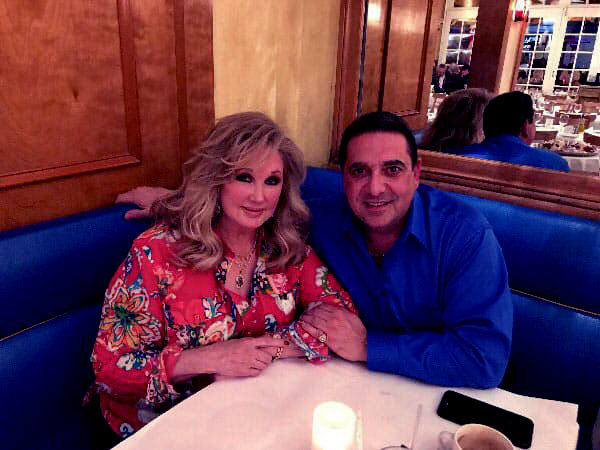 All of the information above is only partially true and overall false. Of course, Steve DiSchiavi, a retired detective and a current investigator would also catch a whiff of this fake news. He took to clarify that while he did live in Florida, he was currently divorced and no longer married. Furthermore, he revealed that the woman in the photo above was his good friend, Morgan Fairchild, and not his wife.
Steve DiSchiavi's Married Life, Wife, and Kids; Credible Info
Well, the information wasn't entirely wrong, though. It did manage to get the names of his wife or rather ex-wife and his daughter right. His wife is Angela, and not much is known about their married life. It might be because they already had a divorce for what seems to be quite some time. This is his ex-wife Angela and his daughter, Lauren
Their daughter, Lauren, went to Villanova University of Charles Widger School of Law in Pennsylvania in 2013. She graduated in 2016 according to her Facebook profile. Lauren DiSchiavi is also married to her longtime boyfriend, William Rivera, on July 14, 2018, after getting engaged on August 1, 2015.
Her husband, who is originally from Staten Island, New York City, but currently lives in Pennsylvania, is a dentist who graduated from Stony Brook University School of Dental Medicine. We do not know the details of their dating life as well, but we found them together from as long back as 2007.
Lauren and husband William also went to prom together as each other's dates. So, you might say that they are high school sweethearts.
Steve DiSchiavi's Relationship with Ex-Wife & Daughter
We were able to find the Facebook accounts of both Steve DiSchiavi's ex-wife Angela and his daughter Lauren. However, we are still not able to find any picture of them together. This has brought us another big question of great curiosity. Could it be because Steve DiSchiavi is trying to value his family's privacy?
It could be, but then again, it is highly suspicious to not find a single picture even in his daughter's wedding. We are not talking about just individual photos or photos with his daughter as well. He does not appear in his family or group photos. Could this mean that Steve DiSchiavi does not have good relations with his daughter after divorcing the wife?
We don't think so; after all, it is highly unlikely. Plus, he knows everything about his daughter, which would not be possible if it wasn't at least on speaking terms with the daughter. It was him who gave us the fact that his daughter, Lauren, is currently a "tax attorney in the northeast."
This would remain a mystery for another day only if we were as good a detective as Steve Dischiavi is. We would continue to explore this mystery, but for the time being, you can learn updates and current happenings of Steve DiSchiavi's life by following him on any social media, preferably; Instagram or Twitter.