Originally posted on June 10, 2020 @ 1:16 pm
Home décor enthusiasts, Extreme Makeover: Home Edition is back on HGTV with a new season though the series initially aired on ABC. It has great stories, mind-blowing home renovations for families, and inspired volunteers.
The whole-home overhauls include interior, exterior, and landscaping. The team sends away the family for a week. During the time, the home completed within seven days. Want to know more? Read on for all the details of Extreme Makeover: Home Edition cast net worth and their salary.
Jesse Tyler Ferguson's Net Worth
Jesse Tyler Ferguson is the new host on Extreme Makeover: Home Edition on HGTV. Ty Pennington held the post. To date, he has hosted 11 episodes of the show. Jesse is a fantastic host. Aside from hosting, Jesse is an actor and starred in many films and series.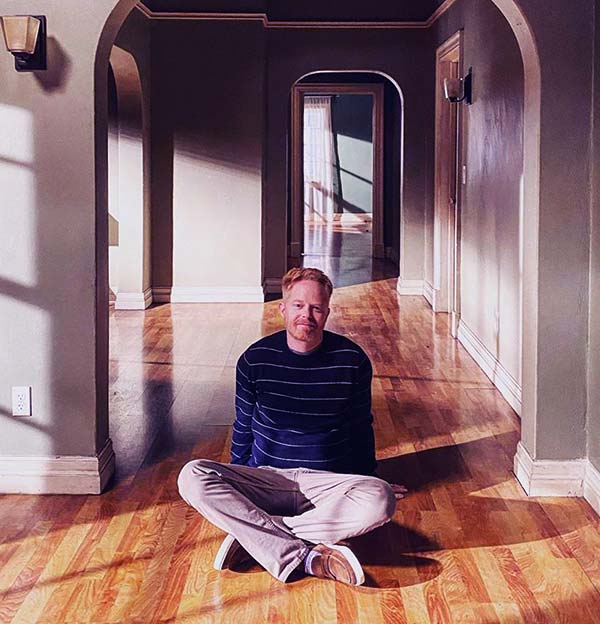 Jesse is well-known for portraying the role of Mitchell Pritchett on ABC's series, Modern Family. For his work, Jess earned five consecutive Primetime Emmy Award nominations and four Screen Actors Guild Awards.
The native Missoula interested in acting and take roles in Broadway and off-Broadway productions. Then he tried his on-screen and made his debut on the short-lived CBS sitcom, The Class, and later appeared in 2008 thriller, Untraceable.
The HGTV host earns a significant worth from his acting career. Jesse Tyler earned a salary of $190,000 per episode from Modern Family between 2014 and 2018. In 2018, his salary boosted to $500,000 per episode.
Though it is not cleared how he makes per episode from the reality show, in comparison to his previous salary, it seems to make more money than that's. As of now, Jesse Tyler has an estimated net worth of $20 million.
Also, he has the LZZR Jewelry line, which is handmade silver and bronze jewelry, including necklace, bracelets, accessories, and earnings.
Talking about his personal life, Jesse Tyler is married to his three years boyfriend, Justin Mikita, on July 20, 2013. The Modern Family actor told People that he and his husband were expecting their first child. Additionally, the baby will arrive in July 2020.
Breegan Jane Net Worth
Breegan Jane is one of the most prominent faces of HGTV Network's Extreme Makeover: Home Edition. Jane is an interior designer, entrepreneur, and lifestyle expert in Los Angeles. LA mom appeared on the show in season 10 and has featured a total of 11 episodes until now.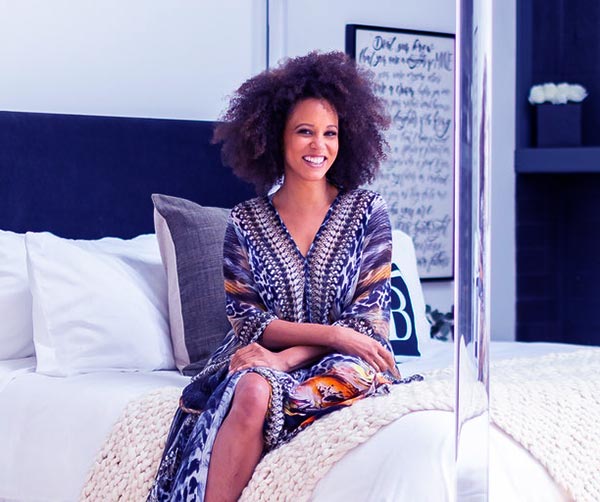 She built new homes for deserving families. As a creative designer and marketing professional for a luxury yacht manufacturer, he designs projects which feature celebrity and commercial properties to luxurious restaurants and large-scale remodels.
As an entrepreneur, Breegan has had success with several business ventures from which she accumulates an incredible worth. Before Extreme Makeover, she has been featured on television talk shows across the nation. She made her appearance on television stations and programs such as KTLA-5, The Chat, Hallmark Channel, and more.
Breegan makes a considerable salary from her appearance on HGTV's Extreme Makeover. However, the interior designer hasn't revealed her actual net worth. It is safe to say that she makes a six-digit salary from the show. Jane's net worth is said to be above $5 million.
Breegan also shared one love motherhood through writing and has published her first children's book, Carbie. You can also grab the book on Amazon. The Extreme Makeover cast is a single mother and balances her personal and professional life. She has two young sons and often shares photos of her children on social media.
Designer Breegan is an actual number of Single Moms Planet. When she isn't spending time with her children, she gives her time to the non-profit organization, World Vision. Jane is secretly a DJ and even has a turntable in her home.
https://www.instagram.com/p/B6vYaUFHewH/?utm_source=ig_embed
Darren Keefe Net Worth
Darren Keefe Reiher is one of the designer on Extreme Makeover: Home Edition that premiere in early 2020. Keefe, along with his team, renovates the home or builds an entirely new home.
Born in Northern Ireland to a long line of Irish craftsmen, he developed his love for woodworking. As a child, he built a Pinewood Derby, along with his father. Darren assisted local contractors on job sites when he was a teenager and learned the basics of building.
To pursue his career in the film and television industry, he moved to Los Angeles, where carpentry and craftsmanship became his means of survival. Keefe starred on television series like Lost, Sons of Anarchy, and NCIS. While making his career in acting, he also worked with a local contractor specializing in kitchen and bathroom remodels.
https://www.instagram.com/p/B9fVnnOpwq6/
Over the years, he garnered lots of experiences in designing field. Outside of his passion, Darren Keefe established a design company, Drumcree Designs, in May 2017. The business started on the front lawn of his apartment, and later, he moved it in downtown Los Angeles.
The business clients include local businesses, interior designers, and celebrities who commission one-of-a-kind, handcrafted furniture pieces. Further, Darren has an online shop called Drumcree, where he sells hats, t-shirts, and more.
Keefe's salary per episode is between $50,000–$80,000. However, we don't know how much Darren makes from the show. It is reported that Keefe's net worth is approximately $5 million. Follow Darren on Instagram to get the latest updates about him.
Carrie Locklyn Net Worth
Carrie Locklyn is one of the new faces of the show. Interior designer and New Jersey native, Carries is known for her design, organization, and lifestyle expert. Together with host Jesse Tyler and her team help to build incredible new homes for deserving families.
Prior to Extreme Makeover, Carrie featured as a lead designer on The Travel Channel's hit TV show, Hotel Impossible. Her designs style influenced by her travels, creating spaces, which are timeless, functional, and ready to live in. When she isn't working, she knack for home design and even organizes a friend's home in New Jersey.
The interior designer Carrie accumulates impressive money from her profession. The actual net worth and salary of Carrie are still under the wrap. We can assume that the New Jersey native's net worth is about $6 million. Furthermore, Lockyln nationally featured as the face of brands such as Casper, Ray-Ban, Ford, Visa, and Samsung.
As a mother, wife, and businesswoman, Lockyln balances her life very well. She has a son named August with her husband, Sky. If you go through her Instagram, then you can see numerous pictures with her husband and son.
https://www.instagram.com/p/B6em8LPgnUd/