Originally posted on December 26, 2019 @ 11:16 am
ABC's series "American Housewife" is in its season 4. The show chronicle the life of a wife and mother, Katie Otto, who tries to raise her family in a wealthy family in the town of Westport, Connecticut. The show tackles lots o issues of the family-like raising children and taking care of the house. Also, the show was nominated for a People's Choice Award for Favorite New TV Comedy.
Let's get the details of the show's cast members' age, bio-wiki, net worth, and relationship below.
Katy Mixon Net worth & Bio
Katy Mixon plays the lead role of Katie Otto, a wife, and strong-willed mother of three children. She has been playing in American Housewife since 2016.  Compares to other residents, Katie rented a house where she lives with her husband and kids.
Mixon is one of seven children and earned her degree from the Carnegie Mellon School of Drama. At the age of 20, she got her first acting gig in "Julius Caesar" in the Utah Shakespearean Festival. Then she moved to Los Angeles and made her first on-screen in 2005 thriller "The Quite."
Further, her other televisions appearance include 'Psych,' 'My Name Is Earl,' 'Two and a Half Men,' 'Mike & Molly', and 'Eastbound and Down.' Aside from the TV screen, she starred in the big screen such as Hell or High Water and All About Steve and Soul Ties.
The American Housewife actress won Women 's Image Awards for Actress in a Comedy Series. Katy Mixon's estimated net worth is $10 million. Also, she makes approximated $4,800 per hour.
Mixon is married to her husband Breaux Greer and a son named Kingston, born in May 2017 and a daughter, Elektra, born in 2018.
Diedrich Bader Net Worth & Bio
American actor plays Greg Otto in American Housewife, a husband of Katie and the father of three children. In the series, he is a university professor. Additionally, he is famous for his roles as Oswald Lee Harvey on the long-time running series 'The Drew Carey Show' and Lawrence from the film "Office Space."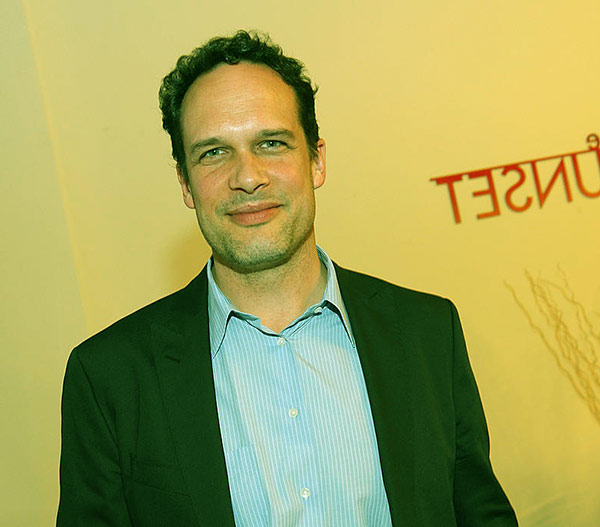 Moreover, he has had roles in animated features such as Ice Age, The Simpsons, Surf's Up. As well, he voiced the character of Batman in an animated tv series 'Batman: The Brave and Bold.' He has guest-starred as Rich in FX's 'Better Things.'
Bader is living a blissful married life with actress Dulcy Rogers since 1997 and has two children. Diedrich Bader has summoned a net worth of $6 million.
Meg Donnelly Net Worth & Bio
Meg Donnelly is one of the main cast members of ABC's series. She has been playing the role of Katie's eldest daughter, Taylor, since 2016. Taylor was an awkward, homely student until around three months ago when she suddenly grew out her 'ugly-duckling phase.'
She can be seen in Disney Channel's original movie "Zombies" as Addison. At the age of 13, she made her debut on-screen in the Netflix series 'Teen Toon.' Also, Meg acted in ABC's top-rated series 'What Would You Do?' and featured soloist in the 54Below production of 'Von Trapp Children: from Sound o Music Live!'
Th 19 years old actress makes quite impressive income at a young age. As of now, Meg accumulates a net worth is about $2.5 million. Meg likes bright colors as well as can speak the Japanese language fluently. When she is not on set, she records music and plays the guitar.
Daniel DiMaggio Net Worth & Bio
Daniel DiMaggio plays the role of Oliver Otto, Katie's middle child. Oliver is a savvy, ambitious, and snarky son of Katie and Greg. Daniel DiMaggio was born on June 30, 2003, and his age is now 16. The teen actor has previously guest-starred on the Disney series "Vampirina."
He starred in movies like Tales of Halloween, A Tiger's Tale, and has multiple roles in the short films as well. He also guest-starred in many television series such as Burn Notice, Divide & Conquer, and voiced the character of Brady in animated series 'Clarence.'
The Supergirl actor also appeared in more than 15 commercials. His net worth and salary are not available now. Currently, Daniel lives in Los Angeles with his parents, Lou DiMaggio and Loretta Fox.
Julia Butters Net Worth & Bio
Julia Butters stars as Anna-Kat Otto, the youngest daughter of Katie and Greg. The ten-year-old Julia has shared a big screen with actor DiCaprio in the blockbuster movie 'Once Upon a Time…in Hollywood.' In the film, she played the role of Trudi Fraser, a fiercely dedicated young actress.
Julia Butters was born April 15, 2009, in Los Angeles, California, to Darrin and Lorelei Butters. At the age of two, she started her career by doing commercials. Then she was cast as Gabby in an episode of  Criminal Minds.
Her notable works include Transparent, Best Friends Whenever, 13 Hours: The Secret Soldiers of Benghazi, The Kicks, and A Family Man. Outside of acting, she loves dancing, singing, art, and cats. The preteen actress Julia's net worth is not revealed to the public yet.
Ali Wong Net Worth & Bio
The San Francisco stand-up comedian Ali Wong appears as Doris, a best friend of Katie on ABC's series 'American Housewife.' Ali Wong became a household name after appearing in the Netflix special "Baby Cobra." At the time, she was six months pregnant. Before fame, Ali struggled with life on the role of a young comic.
Ali starred in movie and television series, including Breakin In, Dealin' with Idiots, Fresh Off the Boat, and Always Be My Maybe. Further, she voiced for BoJack Horseman, The Angry Birds franchise, and Ralph Breaks the Internet.
Wong makes a good fortune for herself from the movie and televisions series she played in. As of now, Ali Wong's net worth is $3 million.
Ali, 37, currently resides in Los Angeles with her husband, Justin Hakuta. They got married in 2014 after dating for almost four years and shared with two daughters.
Carly Hughes Net Worth & Bio
Actress Cay Hughes is best known for her role as Angela on ABC's family comedy "American Housewife." She is one of the best friends of Katie in the series. Before moving to Hollywood, she worked in Broadway.
Carly is originally from St. Louis, Missouri, and grew up i Columbia, Maryland. She earned a BFA in musical theater. Then she flew to New York City to pursue her career in the film industry. Carly appeared in eight Broadway shows like as Velma in Chicago, and as the leading player in Pippin. Some of her Broadway include The Book of Mormon, Ghost: The Musical, and Dr. Seuss' How the Grinch Stole Christmas.
Also, she guests-starred in HBO's 'Curb Your Enthusiasm' and has a recurring role on the Netflix series 'Insatiable.' The actress appeared in th 2014 Tony Awards and also performed her song "Will You Love Me Tomorrow" in the  show 'The View.'
She is playing the role of lesbian on American Housewife, but off-camera, she is a relationship with a guy named Rock Cooks. She often posts a picture of the two on her Instagram.
When she is not working, Carly loves cooking and learning about wine. Also, she enjoys traveling to experience other cultures and new places every year. The net worth of Carly Hughes is still under the radar.
Drew Carey Net Worth & Bio
Drew Carey co-stars along with Diedrich Bader on ABC series "American Housewife." He starred in an episode of "Bigger Kids, Bigger Problems" as Mr. Green, alongside Ryan Stiles and Kathy Kinney.
Drew is an actor sports executive and game show host. Before entering Hollywood, he served in the US Marine Corps for six years. He gained prominence through "The Drew Carey Show" and later hosted a comedy show "Whose Line Is It Anyway?"
His other movies and series credentials include Jack and Jill, Robots, The Big Tease, The Good Life, NCIS, and WordGirl. Drew has a net worth of $165 million. He earns a salary of $12 million.
New Season or Canceled?
Has the ABC series "American Housewife" canceled or renewed for a fifth season. Well, until now, there is no news of the latest cancellation or renewal. The show was renewed for the fourth season in May 2019.
American Housewife is in its fourth season and has completed ten episodes.  The next episode will be aired on January 17, 2020. Stay tuned with us for more updates about American Housewife. For now, just relax and enjoy the new season and let us worry about it getting canceled.